The South Tyrolean cuisine at its best
Gourmet culinary pleasures
The South Tyrolean & Italian-Mediterranean cuisine and recipes are well renowned even beyond the national boundaries, and for good reason. Trademark feature of the South Tyrolean cuisine is the refined, modern reinterpretation of traditional Tyrolean recipes. Our kitchen brigade combine Alpine flavours and produce with the recipes and ingredients of the Mediterranean cuisine. The results never fail to delight our guests.
Our South Tyrolean, Italian & Mediterranean dishes are prepared with the greatest care, using only high-quality, rigorously local and – whenever possible – seasonal produce. This is why our South Tyrolean delicacies taste so naturally delicious: they are prepared with love for the detail.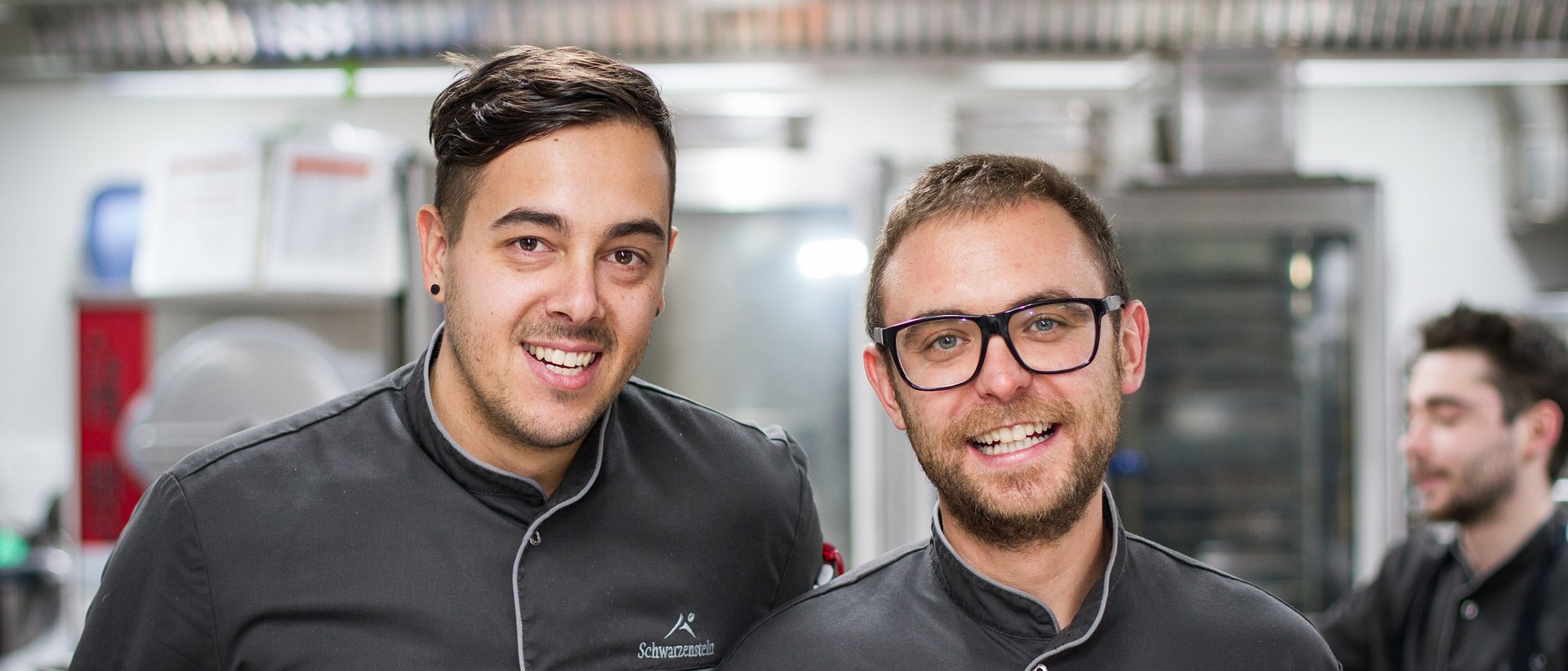 Our two chefs, Armin Comploj and Daniel Wolfsgruber,
focus on healthy cuisine with great attention to detail.
Schwarzenstein's all-inclusive board
Indulgent experiences for gourmets and wine connoisseurs
If you wish to explore the Italian culinary landscape, and the South Tyrolean flavours in particular, our gourmet hotel is your best choice. Every day, our passionate kitchen brigade will surprise you with creative recipes – impeccably prepared with premium locally-sourced ingredients and accompanied by fine wines.
Rich and varied breakfast buffet to have you spoilt for choice
Daily lunch and afternoon buffet with scrumptious salty and sweet snacks (12.30 to 4.00 p.m.)
Delicious 5- or 6 course à la carte gourmet dinner
Every evening fresh salad buffet, a wide selection of regional cheeses, delicious desserts and ice cream
All-inclusive: soft drinks, coffee, and tea from the buffet at meals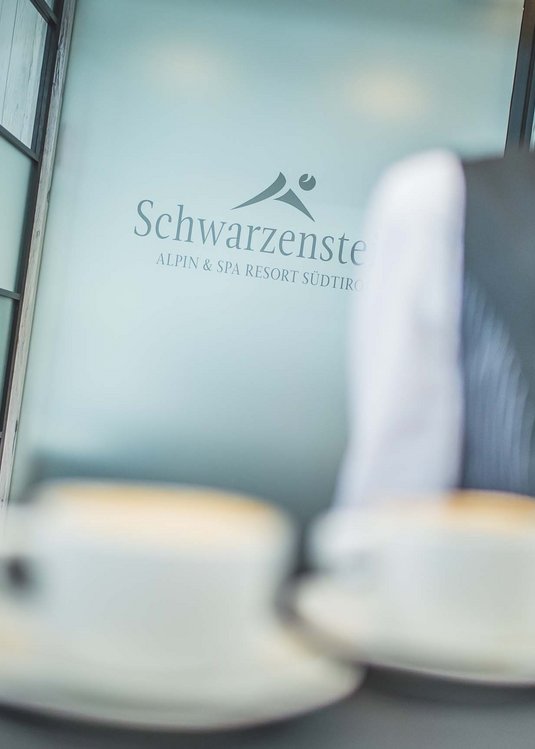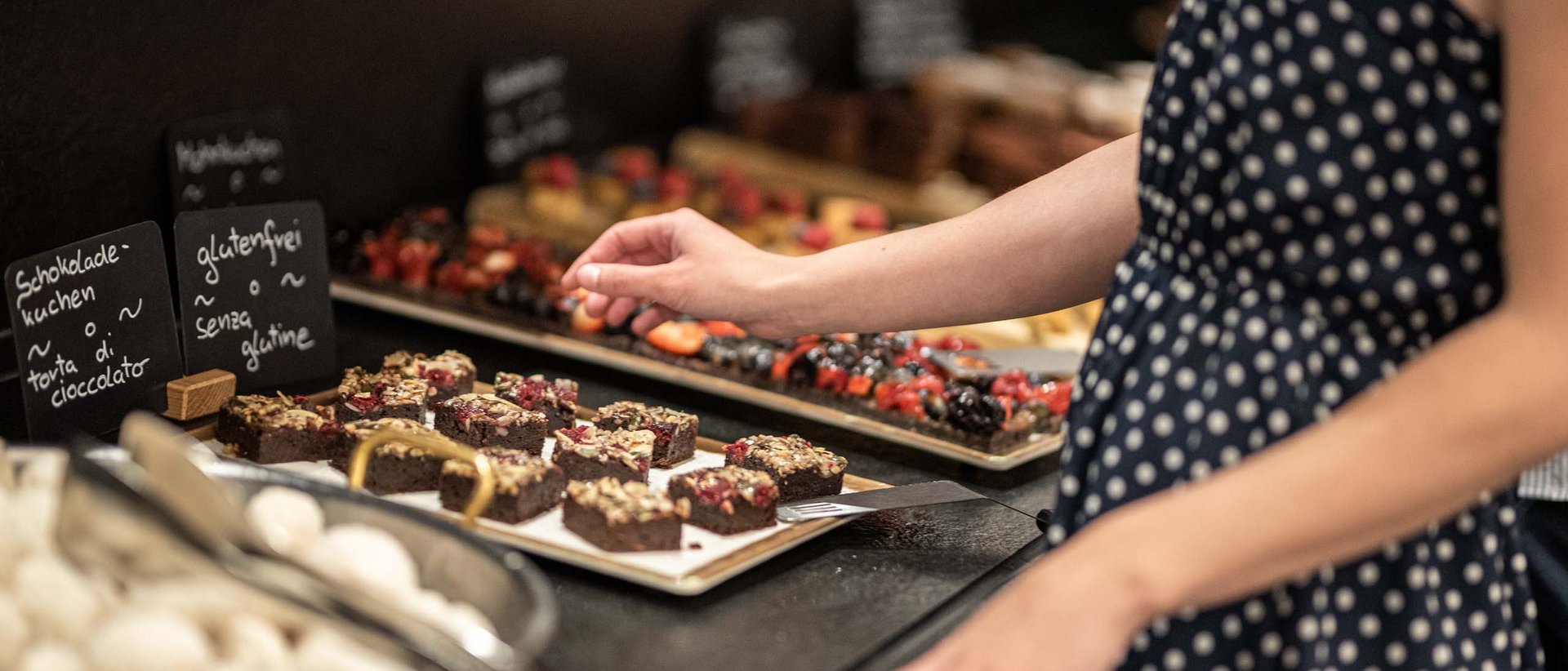 Afternoon snack!
Buffet with cold and hot dishes, homemade cakes and sweets, as well as coffee and tea self-service-station
Creative gourmet dishes for the most discerning palates
One crew, one mission: surprising you one dish at a time.
The enthusiastic kitchen brigade at our gourmet hotel in South Tyrol always know how to please even the most discerning palate. Every day, chefs Armin Comploj and Daniel Wolfsgruber and their motivated, competent team create true works of art from premium locally-sourced ingredients, serving dishes that look as good as they taste.
The stylish but casual ambience in our dining rooms rounds off the experience for a journey into South Tyrol's most delectable side.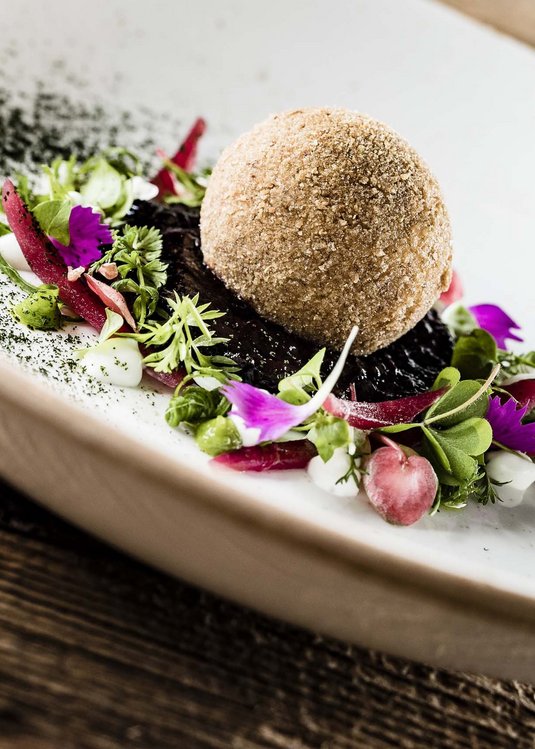 Locally-sourced ingredients for delicious creations
Delectable explorations for gourmets and wine connoisseurs.
Premium regional ingredients form the basis for all our culinary creations. The kitchen brigade of our hotel in the Valle Aurina/Ahrntal source milk, cheese and eggs from renowned local producers.
Also our fragrant bread, succulent meat, and fresh fruit and vegetables come mainly from local producers. To give our dishes a unique note, we add local herbs, Mediterranean spices and just a touch of creativity to make the presentation appealing and the experience... simply unforgettable.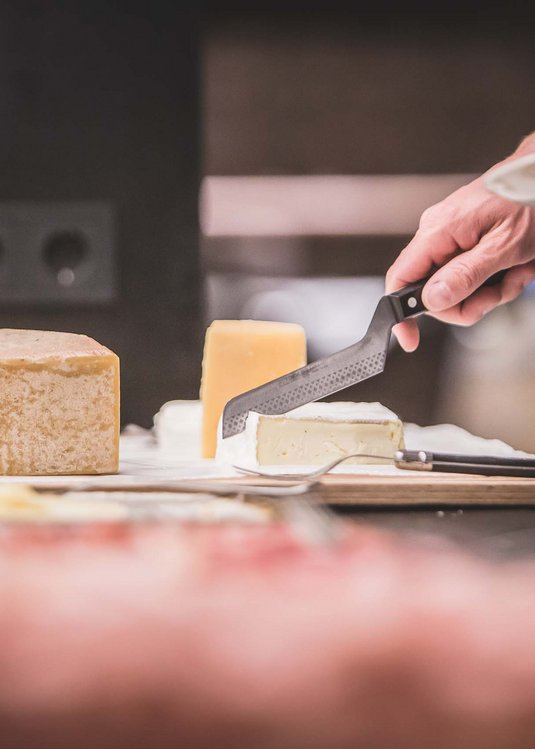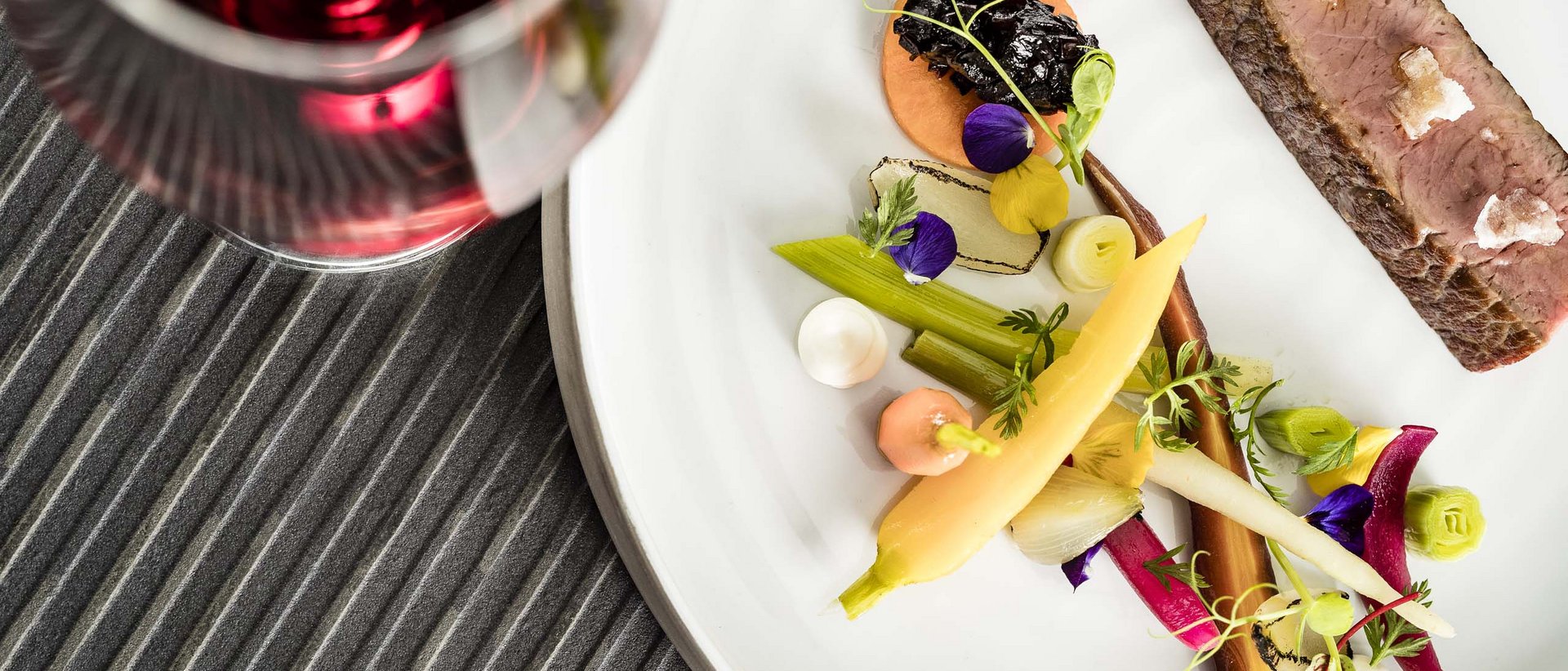 Best produce, creativity, and attention to detail
that's what makes our gourmet creations so unique.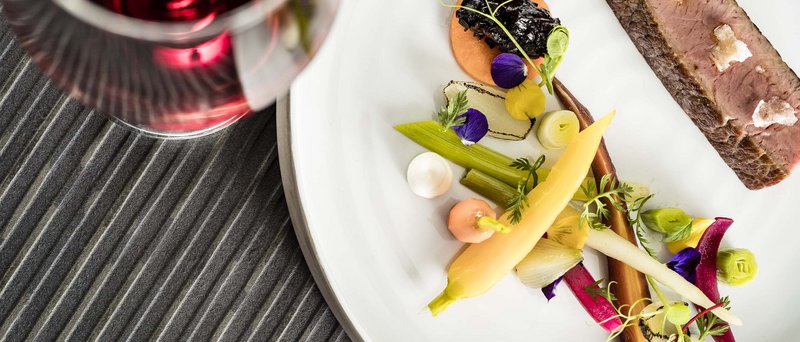 Best produce, creativity, and attention to detail
Our fine selection of regional wines provides the perfect accompaniment for all South Tyrolean and Italian-Mediterranean recipes. Your host, Paul Zimmerhofer, is an expert in all things wine and spirits. He will be happy to help you choose the most suitable wine for your meal, and share his extensive knowledge ranging from exquisite notes, growing areas, bouquets, and all wine-related details. He is also a whisky and rum connoisseur and will doubtlessly find the right spirit to tickle your palate.
If you would like to relive the Schwarzenstein's gourmet experiences at home, do not forget to ask for our little recipe book on departure! "Ein Stück Schwarzenstein für Zuhause" features a selection of recipes personally recommended by our chefs.
We wish you a most enjoyable vacation in our gourmet hotel in South Tyrol and look forward to making your your wellness holiday in Italy memorable, with a variety of culinary highlights from the South Tyrolean and Italian-Mediterranean recipe book.
If you are looking to surprise your loved one, check out our vouchers, too!