Summer holidays: in the Dolomites for a blast of nature, action & fun!
South Tyrol: relaxation in the mountains!
Your summer holidays in the Dolomites will be a one-of-a-kind experience, and we at Hotel Schwarzenstein will do our best to make it even more memorable. Visit us during your summer holidays – the Dolomites will hold no secrets to you, thanks to our activity and sports programme, which offers a wide range of activities for every taste! For a preview, leaf through our hiking pictures!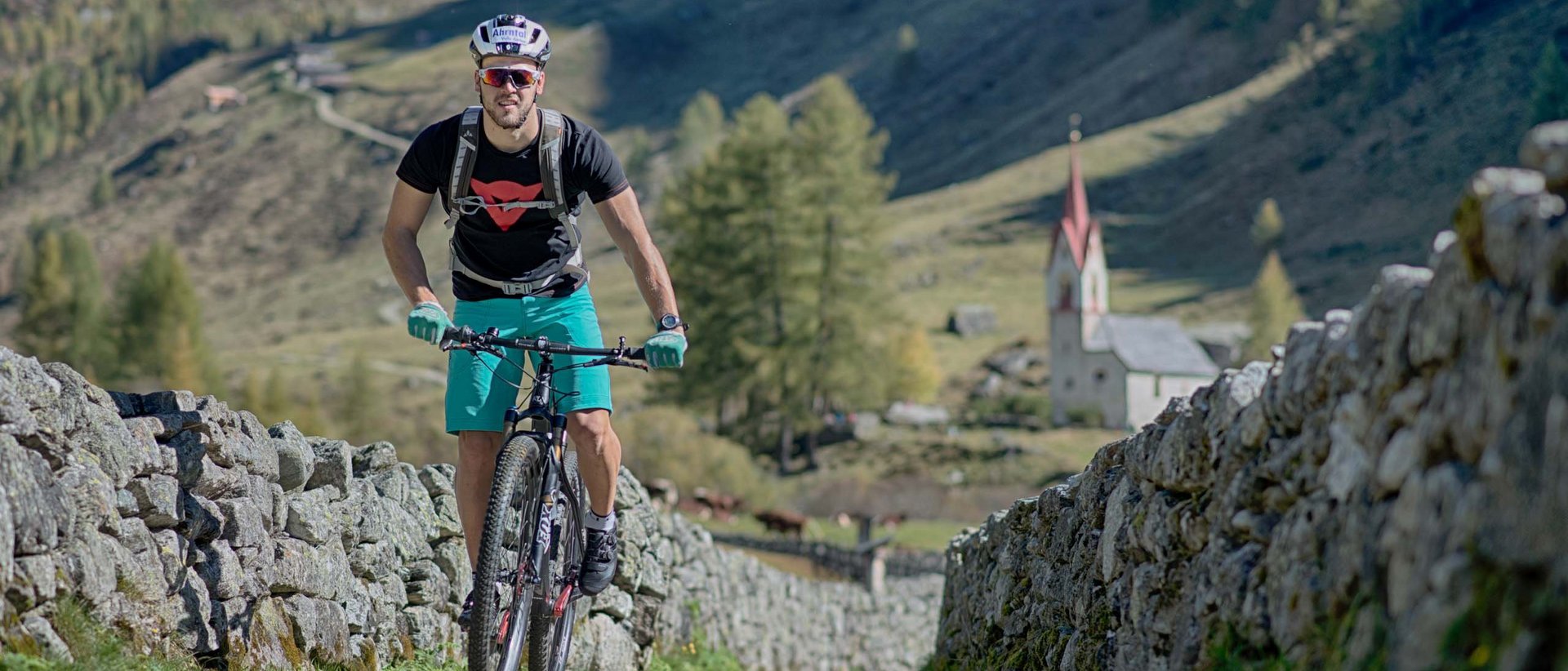 At a glance
Summer activities in the Dolomites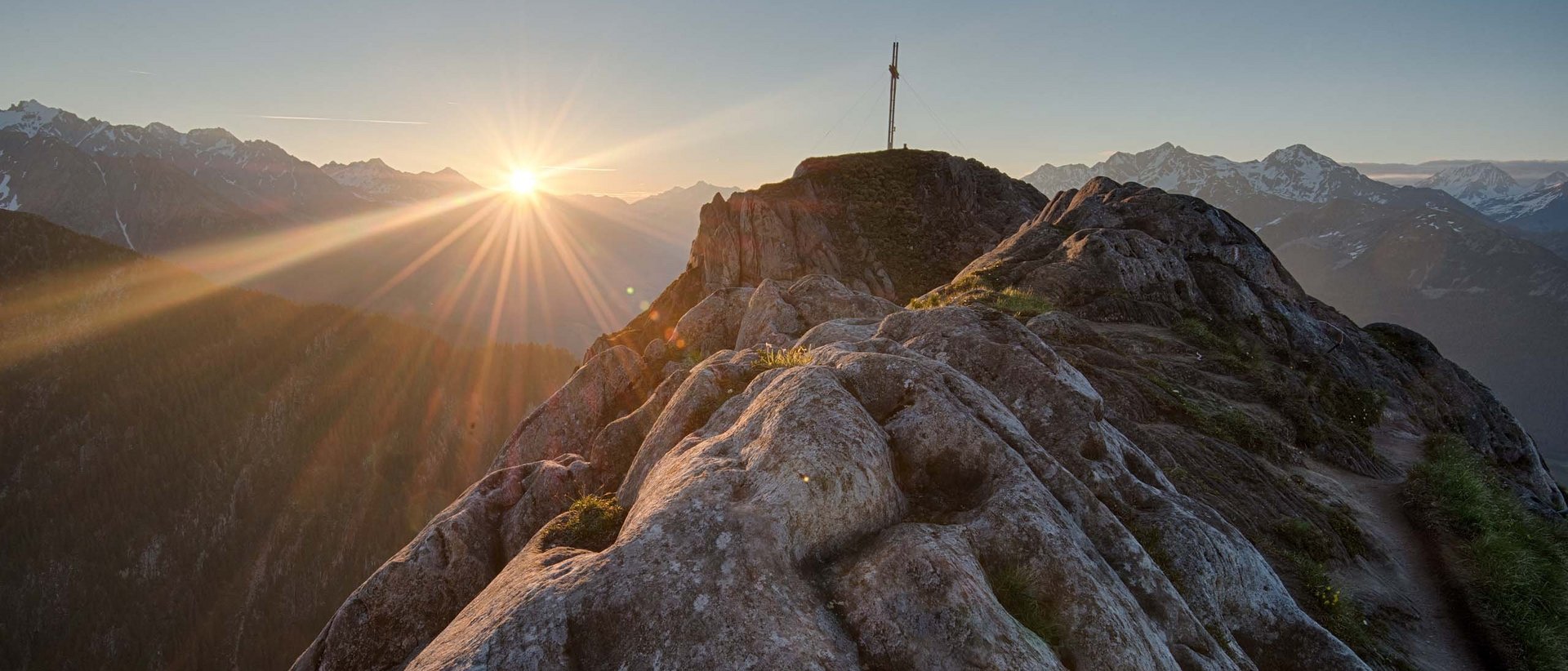 Summer holidays in South Tyrol
amazing variety!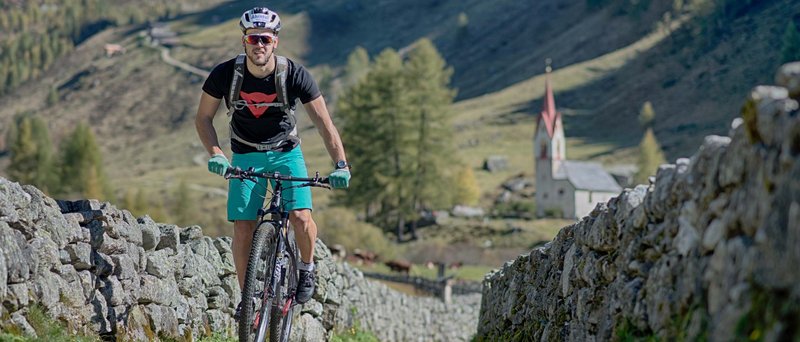 Hiking
Mountain biking
Climbing
High ropes
Golf
Horse riding
Rafting & Canyoning
Indoor Tramolin von ValoJump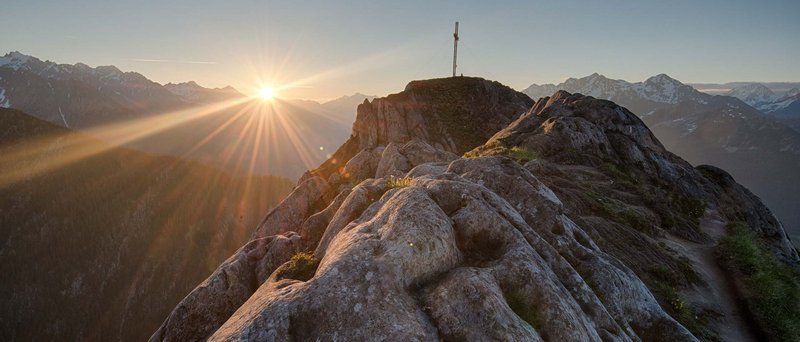 Summer holidays in South Tyrol
To turn your summer holidays in the Dolomites into a proper, unique hiking adventure, do not miss the opportunity to visit the Rieserferner-Ahrn Nature Park, the Zillertal Alps and, of course, the UNESCO-listed Dolomites. Explore our surroundings with a long hike, cycling or taking advantage of the comfortable lift facilities. South Tyrol's mountains will steal your heart!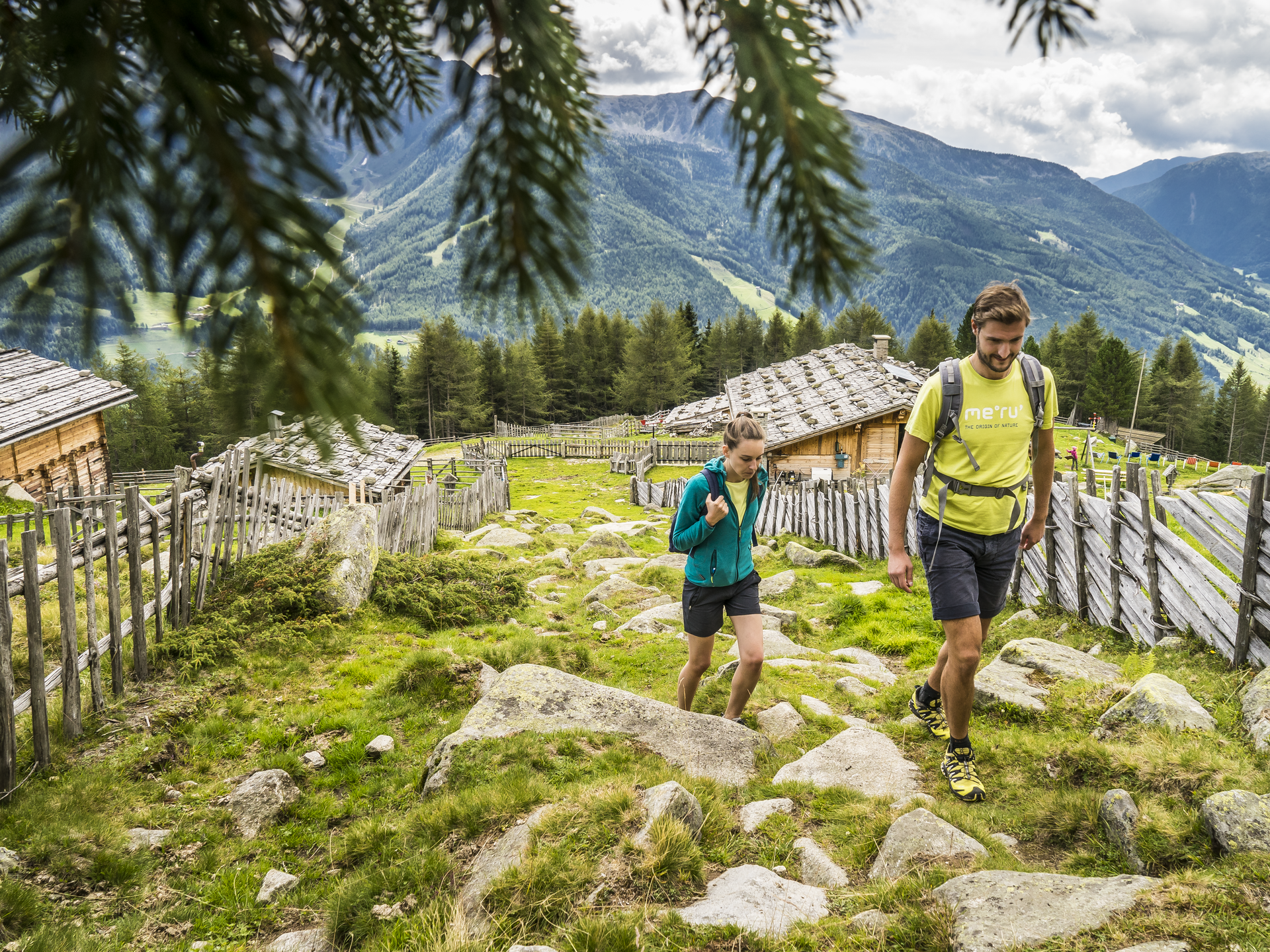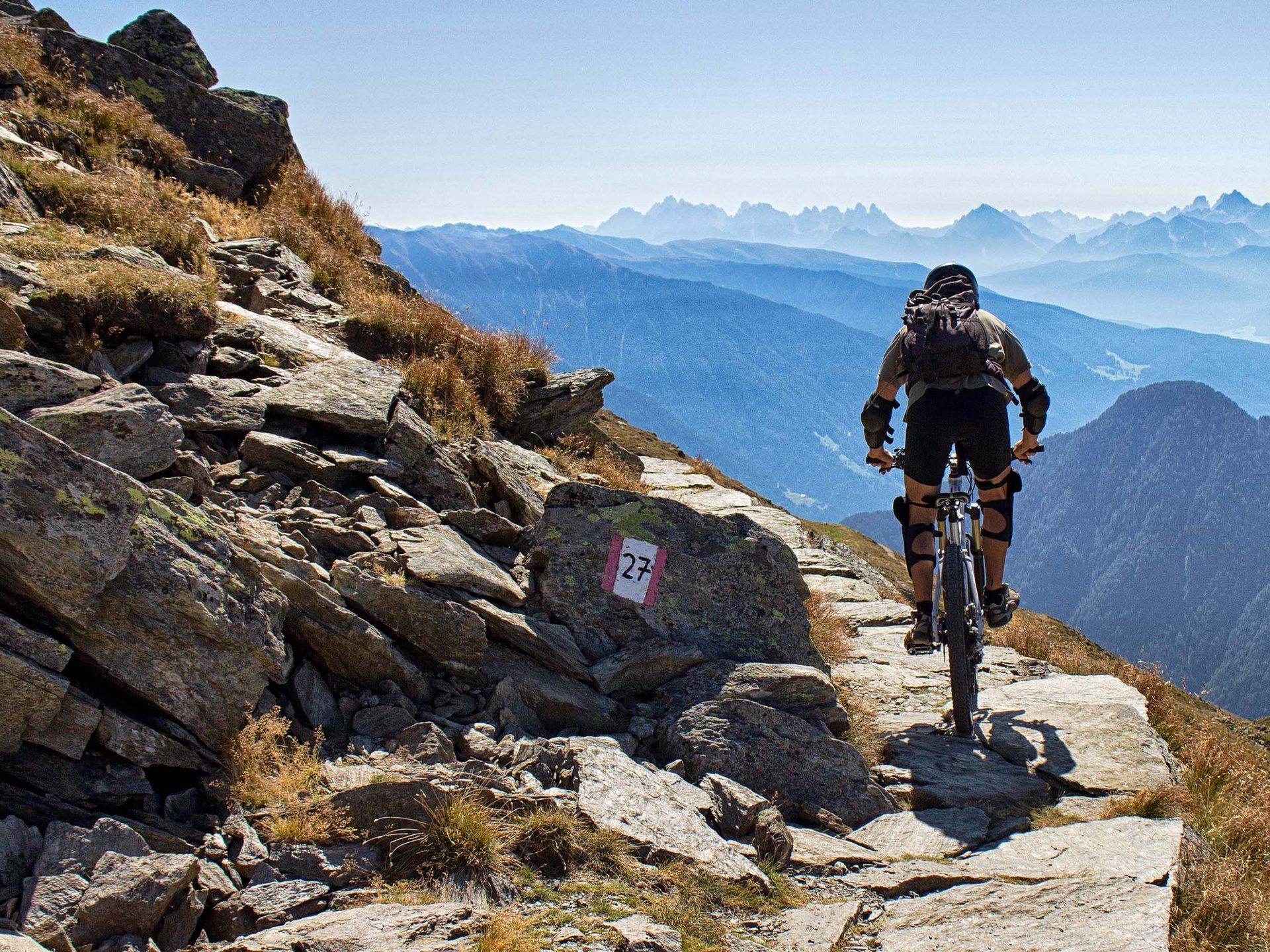 Action and adventure near the Dolomites
South Tyrol is a coveted summer destination for cyclists and mountain bikers. The routes in the Valle Aurina/Ahrntal valley are rather demanding in terms of fitness and technical skills, but the unique panorama will make it all worth your while.
Climbers can test their limits challenging the many steep cliffs that tower over the valley. There are also plenty of mountaineering tours and via ferratas to explore in this wild, romantic landscape. A summer holiday in South Tyrol is also an excellent opportunity for beginners to get acquainted with climbing on the many practice crags and high ropes adventure parks available.
If what you are looking for is an adrenaline kick, a rafting or canyoning tour in the Aurino/Ahr river will not disappoint you. Thundering waters, fascinating gorges and nail-biting passages guarantee plenty of thrills.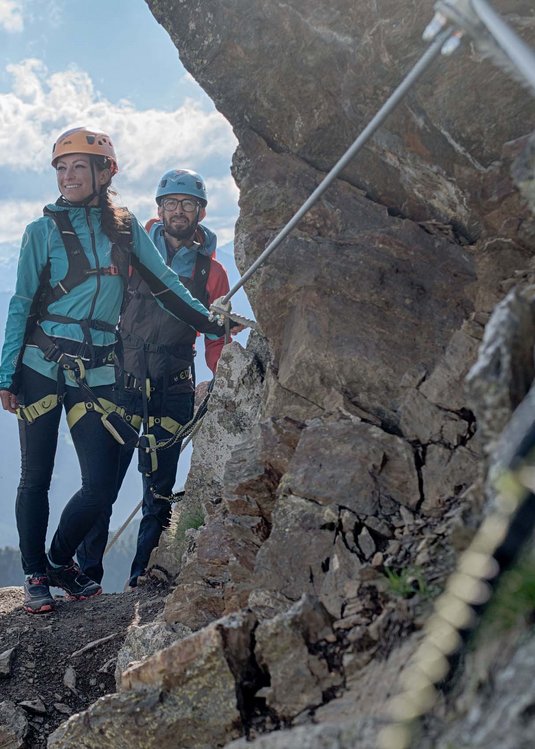 A summer holiday on the "quiet side" of South Tyrol
For golf enthusiasts, South Tyrol is a true paradise, with several idyllic golf courses blessed by staggering natural scenarios. The Pustertal Golf Club in Riscone/Reischach and the Dolomitengolf Golf Club in East Tyrol promise delightful golf matches.
For those who are fond of animals, a summer holiday in the Dolomites is the perfect opportunity for a ride: in Herbert's stables, ponies and horses are looking forward to a nice trot out in the green!
We also recommend trying your new trampolins con Valo-Jump here at Alpine Luxury Spa Resort Schwarzenstein!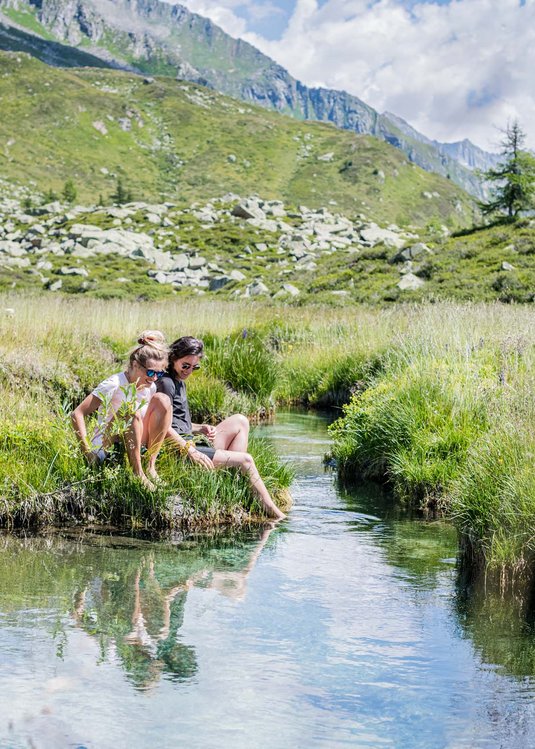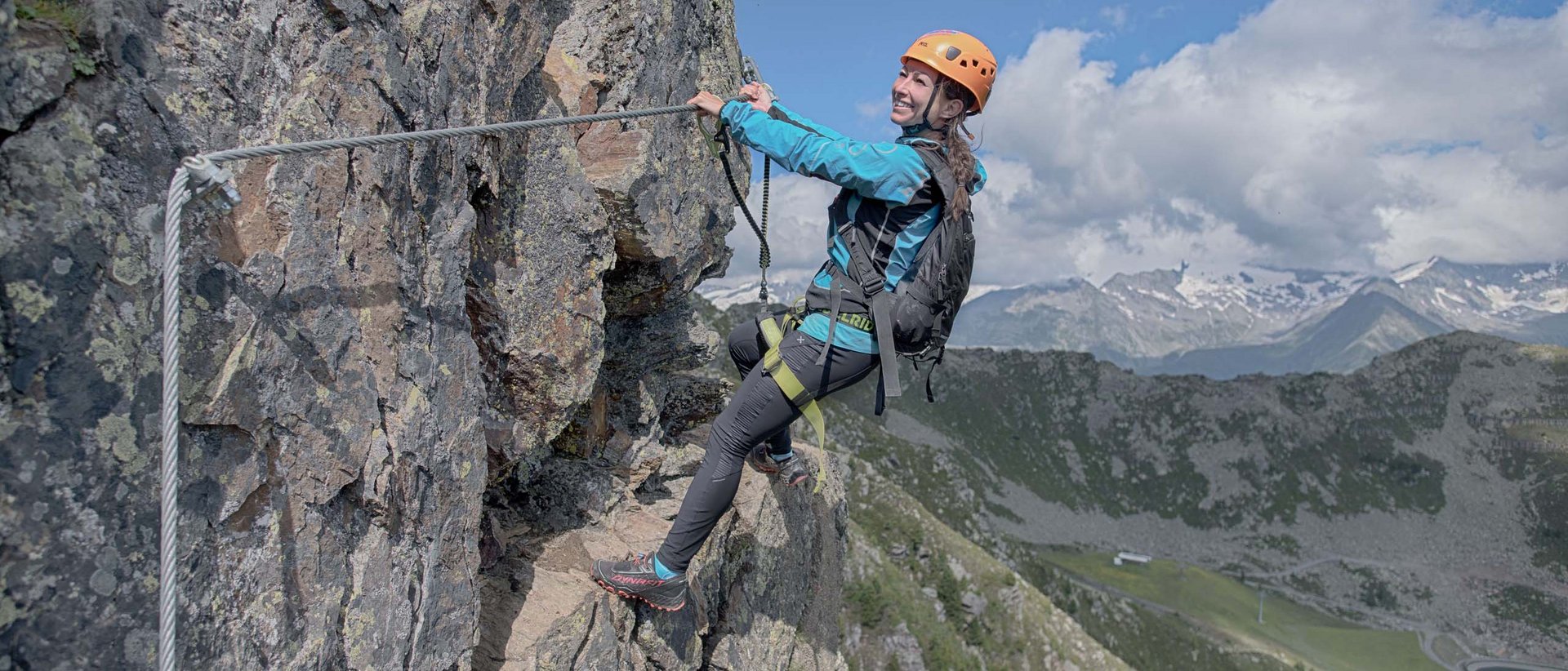 High up
Climbing opportunities in Valle Aurina/Ahrntal
Golf in South Tyrol: daydreaming on the course
The 9-hole golf course in Riscone/Reischach near Brunico/Bruneck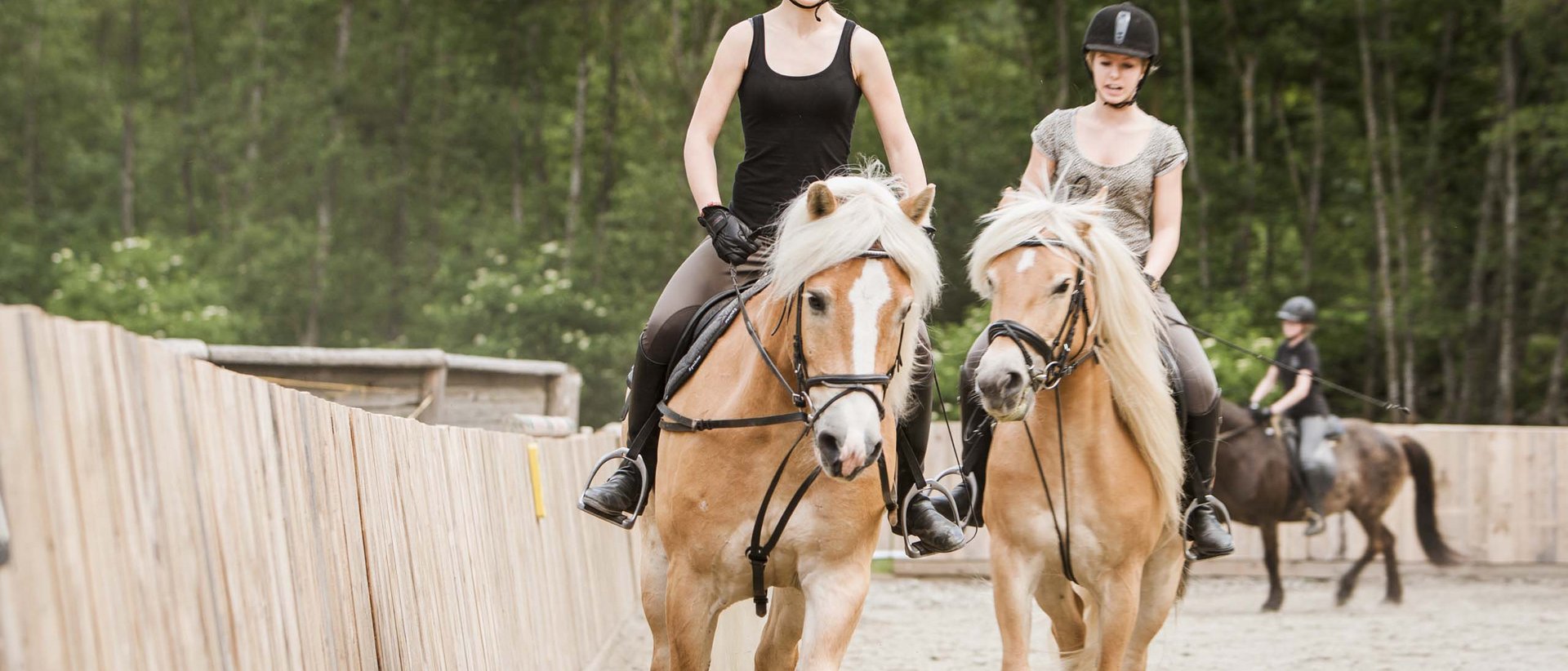 Horse riding holidays in the nature of South Tyrol, Dolomites!
Riding in Valle Aurina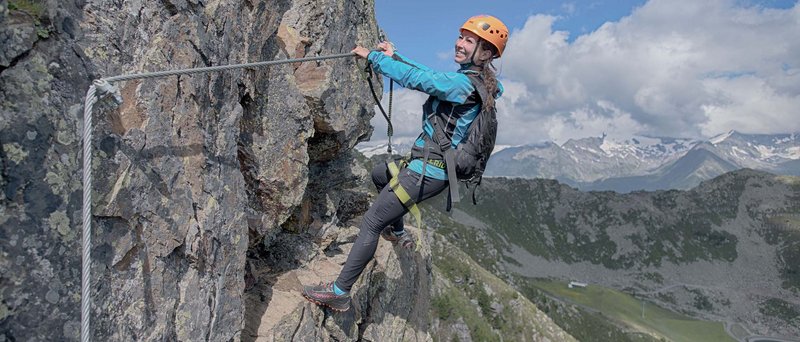 Climbing in South Tyrol is a memorable experience, especially here in Valle Aurina where you find one of the main bouldering areas in the region: the bouldering area of Pojen. In addition, there are several climbing crags in this area: Drittlsond-Speikboden, Heachnbichl-Tobl, Acereto, Tobl, Little Paradise-Tobl ...
Along with free climbing areas, South Tyrol also offers plenty of via ferratas, a large number of which are located in the nearby Dolomites: Pisciadù, Monte Cristallo, Piz Boè and many more. Valle Aurina/Ahrntal has much to offer, for example the via ferrata Pursteinwand or the route leading to our eponym, the Schwarzenstein summit (German for "Black stone summit").
Explore the various opportunities for climbing in South Tyrol, and get ready to challenge the Dolomites and the Zillertal Alps!
Golf in South Tyrol: daydreaming on the course
Golf in South Tyrol, near Brunico/Bruneck is a truly remarkable experience. Those who just cannot get enough of golf, here in South Tyrol will be spoilt for choice. The nearest golf course is located in Riscone/Reischach, at the foot of the ski and hiking resort Plan de Corones, ca. 20 minutes by car from our Alpin & Spa Resort Schwarzenstein.
The Golf Club Pustertal in Riscone/Reischach, near Brunico:
Perfectly manicured green
9-hole course, Par 34
Idyllic views to the Dolomites
Many tournaments to participate in
Excellent location
Lots of sunshine
If you are planning a golf trip to South Tyrol, and wish to try the Golf Club Pustertal near Brunico, just let us know – it will be our pleasure to take care of the reservation for you! Get ready for a golf-filled active holiday in South Tyrol, … one made of swings, tees and little white balls!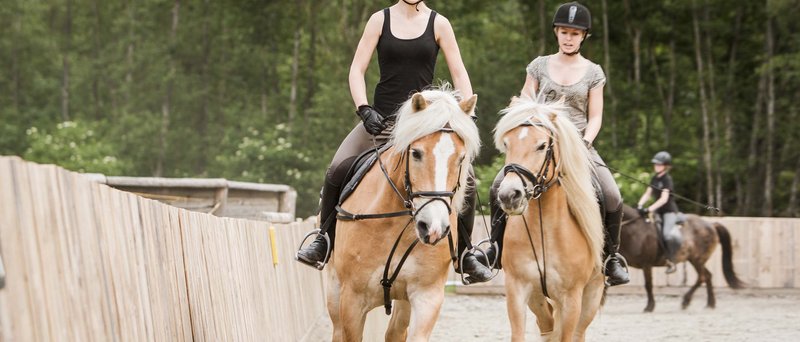 Horse riding holidays in the nature of South Tyrol, Dolomites!
Horse riding holidays in South Tyrol are a great way for animal lovers of all ages to collect truly special experiences and fond memories. Herbert's horse-riding centre in Valle Aurina is not far from our wellness & spa hotel – the Alpin & Spa Resort Schwarzenstein. The owner and horse expert Herbert offers rides and trekking tours, as well as pony rides for the young equestrians
Herbert's horse-riding centre
Unforgettable riding holidays in South Tyrol's nature:
Riding lessons for children and adults
Pony rides for children
Carriage rides in the summer (directly from our hotel)
Horse-drawn sleigh rides in winter (directly from our hotel)
Horse rides in the wonderful nature of South Tyrol
Several days' trekking tours
Visits to the stables
And much more
Horses are quiet, majestic animals that are worth getting to know. Surprise yourself and your kids with a memorable riding holiday in South Tyrol, in the beautiful Valle Aurina. If you are interested in riding lessons, rides, pony rides, etc. please contact our reception – we will be happy to help you organise your activities.
Rafting & canyoning in Valle Aurina, South Tyrol
Let the adventure commence!
Rafting in South Tyrol, especially here in the Valle Aurina, is quickly becoming one of the most popular activities. If you wish to enrich your spa holiday at the wellness Hotel Schwarzenstein, with quite a special adventure, get ready for a rafting or canyoning experience in the Ahr river, in South Tyrol. Ready? Let's go!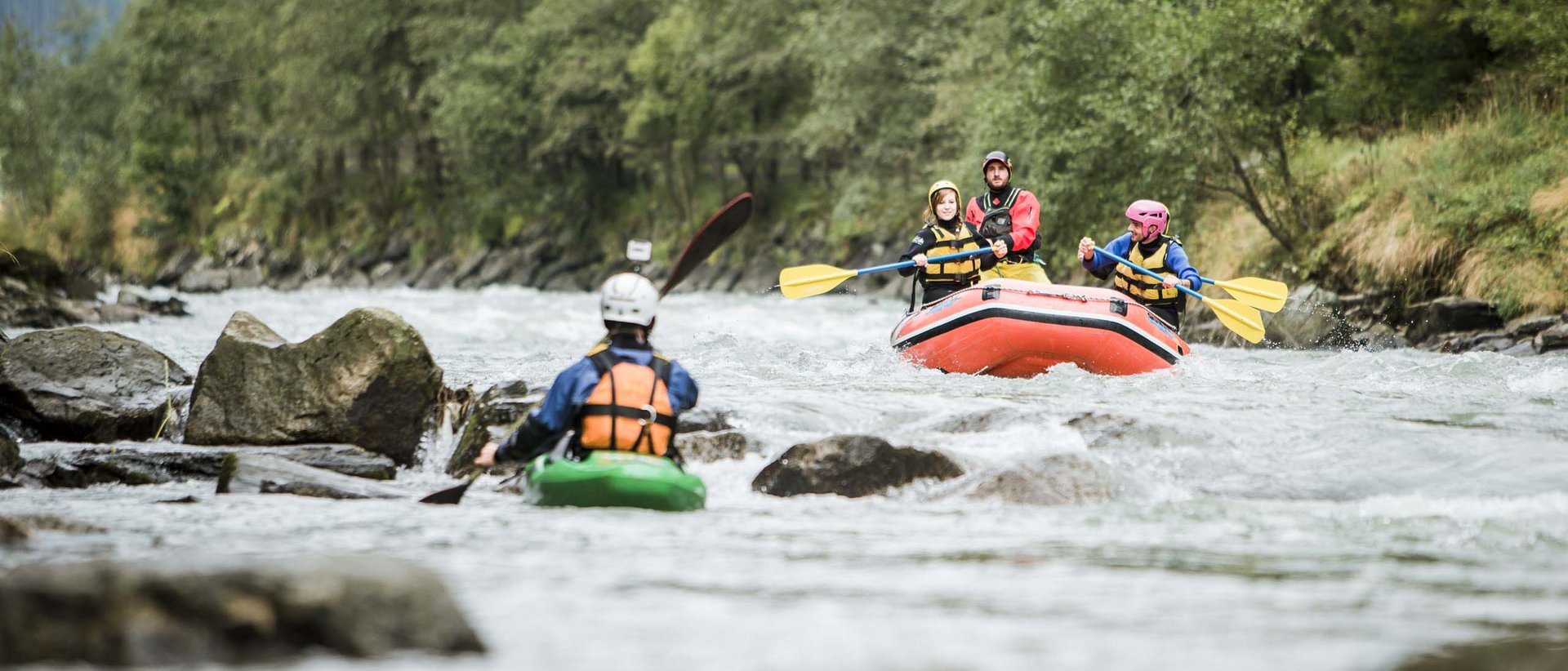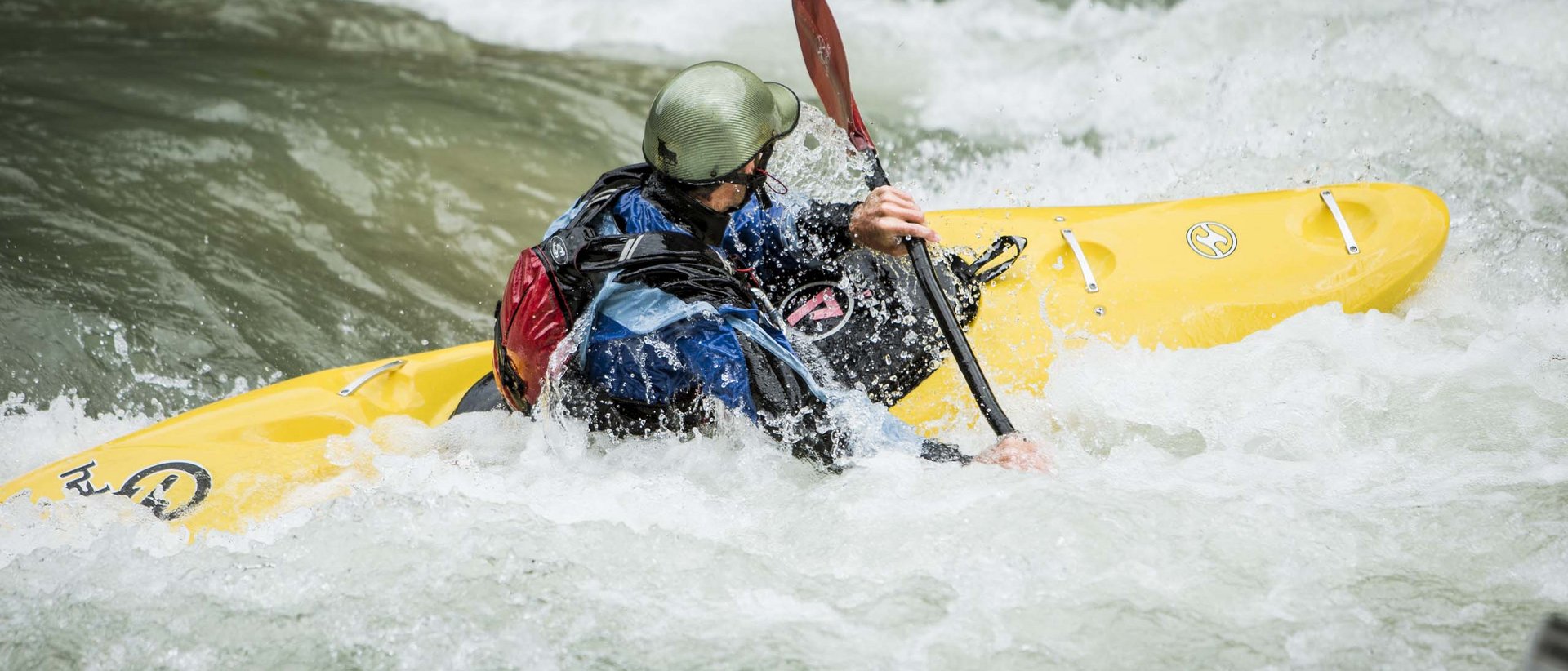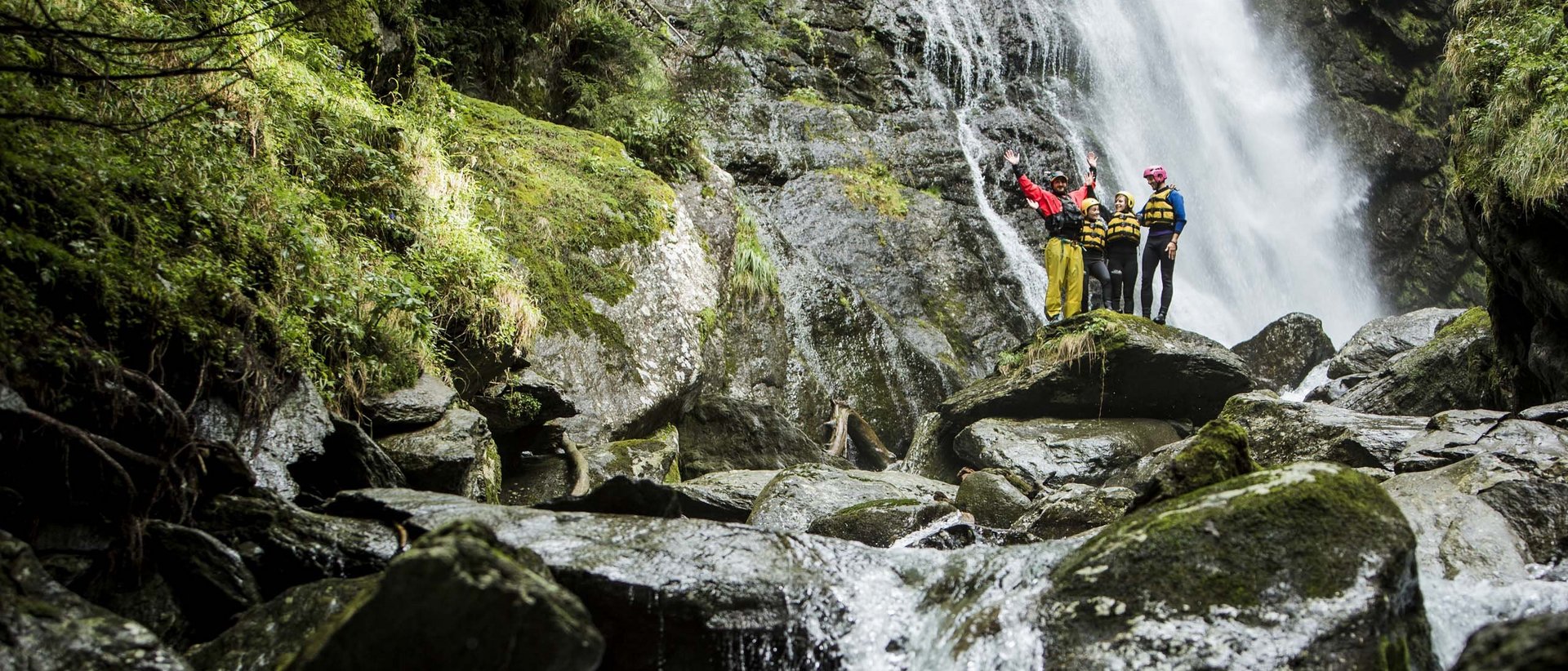 Canyoning in Selva dei Molini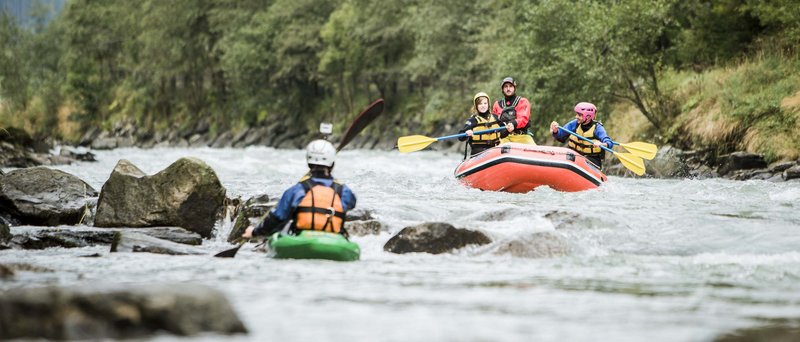 When it comes to rafting in South Tyrol, the Ahr is one of the most popular rivers in the whole region. Under the guidance of experienced rafting experts, you will be heading out into the water for a thrilling adventure or a leisurely boat trip. The tours range namely from basic rafting samples to proper adrenalin kicks. This way, rafting in South Tyrol is a recreational adventure suitable for families, too.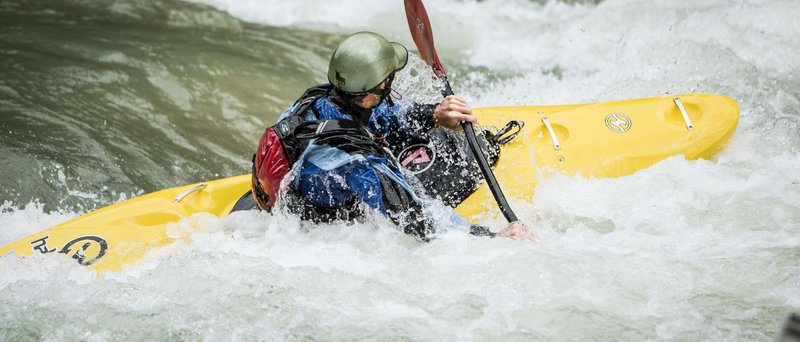 The Rafting Club Activ in the neighbouring Campo Tures/Sand in Taufers organises several rafting trips in the Ahr, Rienz, and Isarco rivers as well as various canyoning trips. Do not miss this most exciting way to discover the wild side of the idyllic South Tyrolean rivers!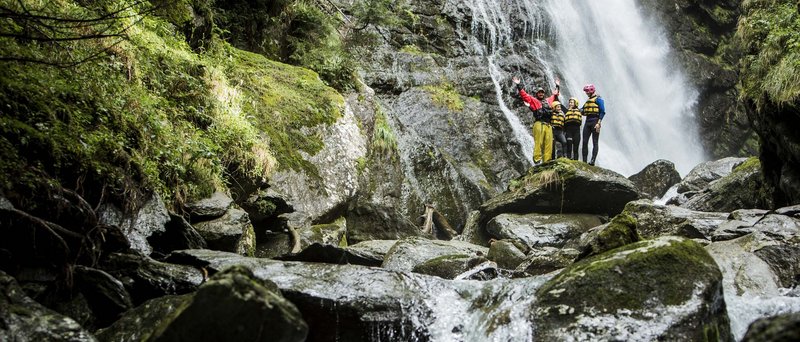 Canyoning in Selva dei Molini
The municipality of Selva dei Molini/Mühlwald in Valle Aurina is a paradise for canyoning fans! Experienced guides will lead you safely through your tours and make sure that you experience an unforgettable adventure. Choose the tour with the right amount of thrills and enjoy an adrenaline rush!
If you are interested in canyoning or rafting in South Tyrol - Valle Aurina, just contact our reception. We can arrange exciting tours for you!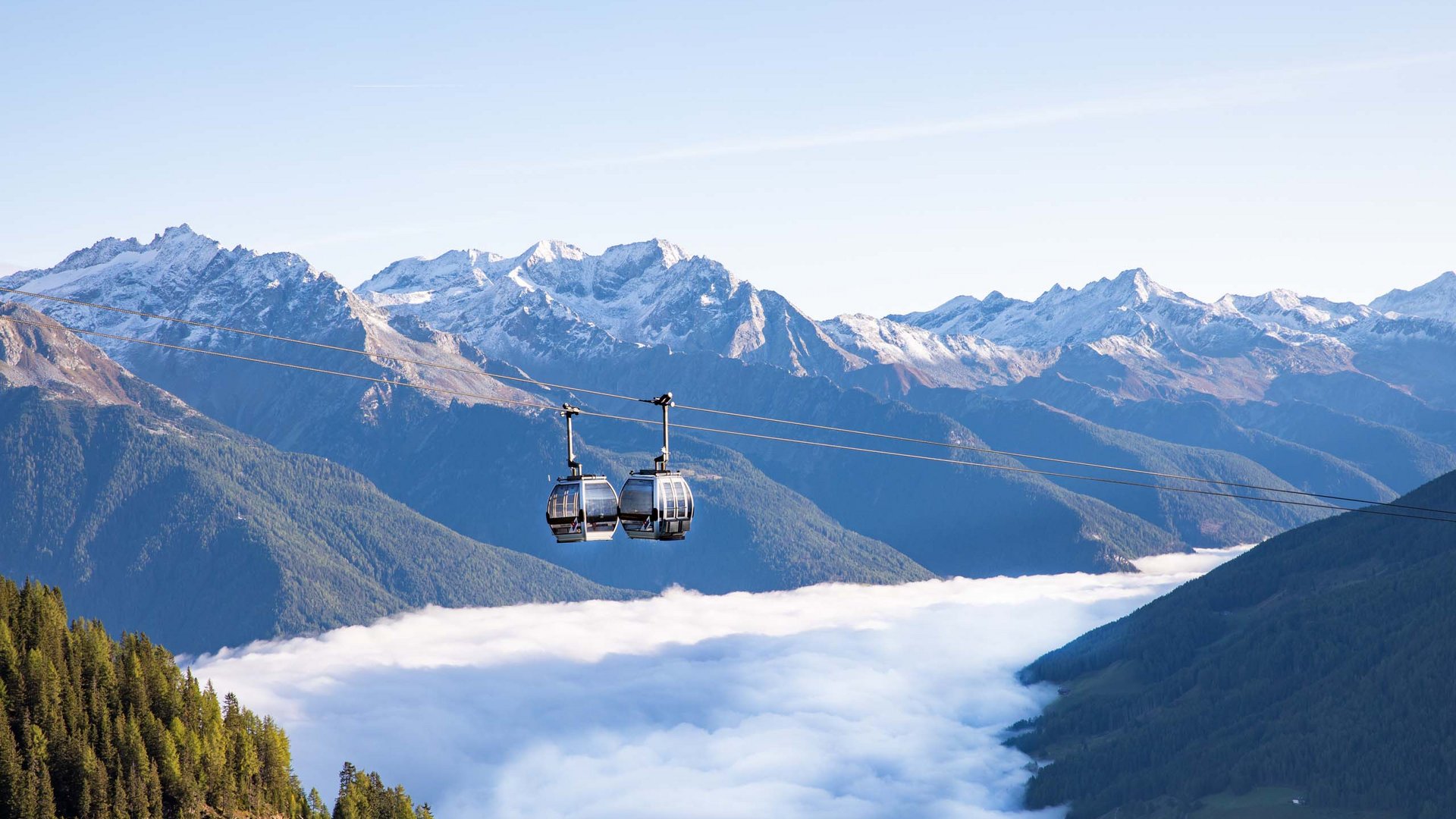 TOP Lifts in Valle Aurina, Italy
3 lifts to reach breathtaking heights: Klausberg & Speikboden!
The lifts in Valle Aurinaand the surroundings allow you to comfortably reach the starting points of your hiking, biking and climbing adventures. At the wellness & spa hotel Schwarzenstein your summer holiday in South Tyrol is a sun-blessed occasion that makes the whole family happy.
The modern lifts to the hiking area Speikboden in Valle Aurina, at 2,400 m of altitude, make it an absolutely family-friendly resort. It offers an observation deck, with a breathtaking view over the surrounding mountains and valleys. There is also the Sonnklarhütte, which has already been declared the most charming hut in South Tyrol. Take advantage of the lifts of Valle Aurina to reach this almost untrodden nature shrine, to enjoy panoramic hikes or a challenging bike tour for pros – the possibilities are endless!
The hiking resort Klausberg offers active guests many a highlight. Families can take advantage of the cutting-edge lifts of Valle Aurina to reach the Alpine Coaster,a balance course, a stunning mountain lake at 2,000 meters above sea level and an exciting water world – the perfect place for a family holiday with children of all ages!
The hiking resort Plan de Corones/Kronplatz is a very popular destination among active guests. The panoramic views of the Dolomites, the countless hiking and MTB routes, and the ultra-modern ski lifts make the area very attractive for couples and families alike. From leisurely walks to high mountain summit tours, the Plan de Corones/Kronplatz has all it takes to bring a twinke to the eye of hikers, climbers, and bikers.
Fishing adventures in the Ahrntal Valley
Did you always want to try fishing? Or are you already an expert and want to try your hinge in different waters? With our partner Thara-See-Lounge this now is possible in:
Mühlwald river "Flyfishing zone"
Lake Meggima "Flyfishing zone"
Artificial lake Neves
Ahr near Kematen "Flyfishing zone"
For further information or to do a reservation please contact directly our partner or our reception:
Thara SeeLounge
Kematen 110, Sand in Taufers
Pustertal/Bozen
holiday region Tauferer Ahrntal
South Tyrol
Tel. +39 335 694 72 73
info@thara-see-lounge.com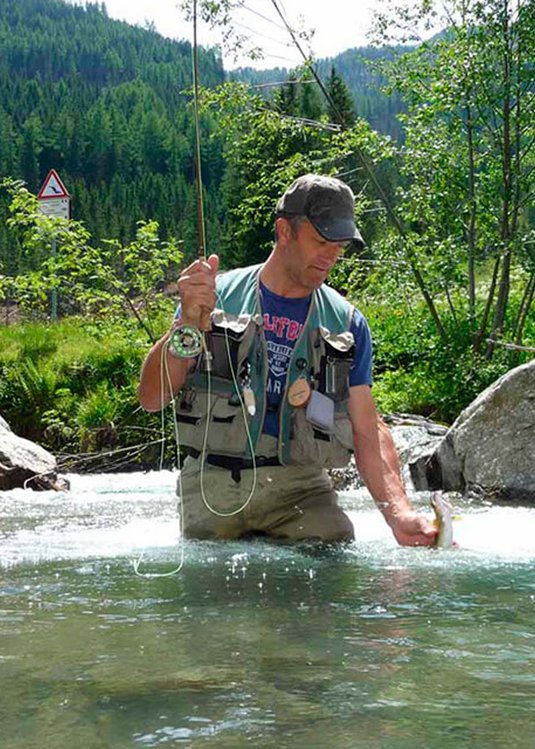 or adults without licence
Everyone who buys a day ticket is allowed to fish in the pond of Thara Seelounge.
There is no need to be in possession of a fishing licence and therefore also children (accompanied by adults) can fish at this place. Reachable also by mountain bike- to rent for free in our hotel.
Thara SeeLounge
Kematen 110
39032 - Sand in Taufers
Pustertal/Provinz Bozen
Ferienregion Tauferer Ahrntal
Südtirol
Tel. +39 335 694 72 73
info@thara-see-lounge.com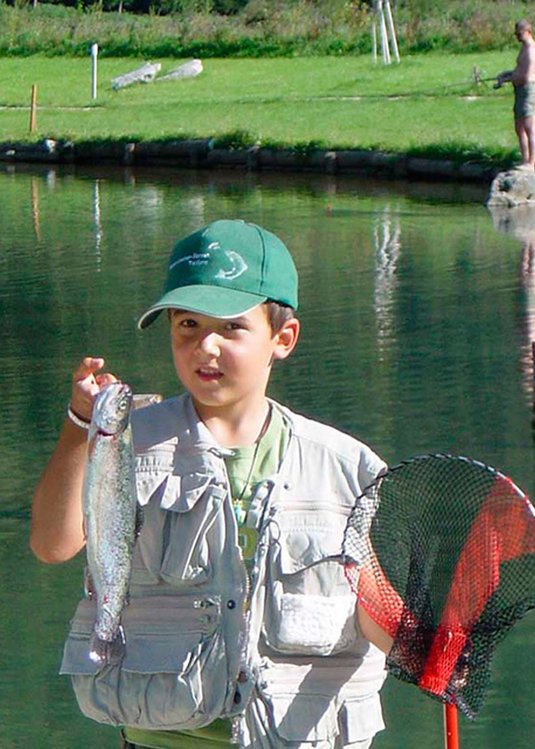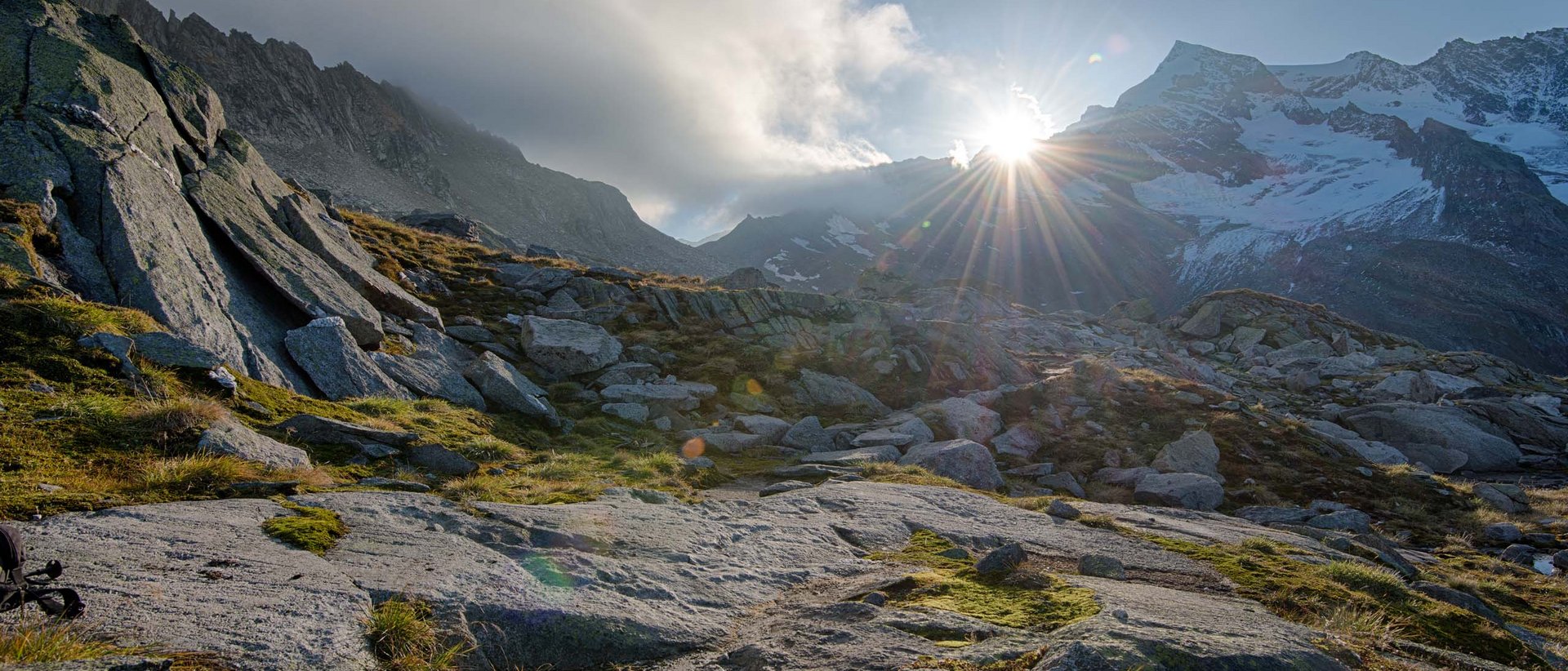 "The mountains are mute masters that make silent followers."
(Johann Wolfgang von Goethe)