Sustainability is important to us!
Together for a better future
Our contribution to a sustainable future
Our contribution to climate protection
We look after the climate
Our sustainable path
For a sustainable future
We attach great importance to the careful use of resources and therefore rely on renewable energy and sustainable local cycles in our hotel operations. Together with our guests, we want to make a long-lasting contribution to climate protection.
As early as 20 years ago, we installed a wood chip system in the hotel to supply the heating system with heat from renewable resources. The energy was supplied by wood residues from the surrounding forests. The ongoing expansions and qualitative improvements of the last few years made it necessary to enlarge the heating system. So, it was obvious to connect it to the biomass district heating plant in Luttach. The district heating plant is operated with wood waste from the sawmill of the Feichter family next door. The fuel is supplied by trees from the surrounding forests, which are managed and cared for by local farmers and woodworkers. This completes a natural cycle that provides warmth and well-being, supports the local economy and protects nature and our environment.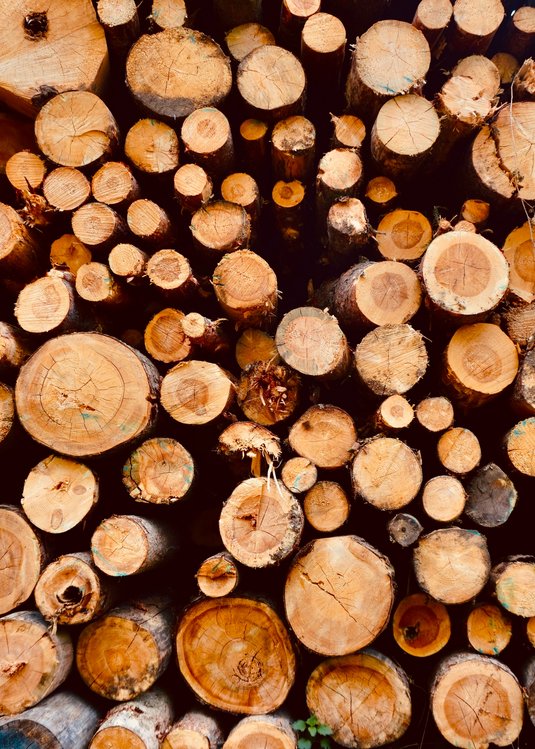 Sauberer Strom aus Wasserkraft
Auch unser Strom stammt aus natürlichen und erneuerbaren Quellen im Tal. Wir sind Mitglied der lokalen Ahrntaler E-Werk Genossenschaft. Deren zwei Kraftwerke Weitfeld und Weißenbach versorgen die Familien und Unternehmen von Luttach und Weißenbach mit sauberem Strom zu fairen Preisen. Als Hotelbetrieb zählen wir zu den größeren Abnehmern des E-Werks und sind so nicht nur Nutznießer eines nachhaltigen Stromangebots, sondern können auch zur Wertschöpfung im Tal beitragen.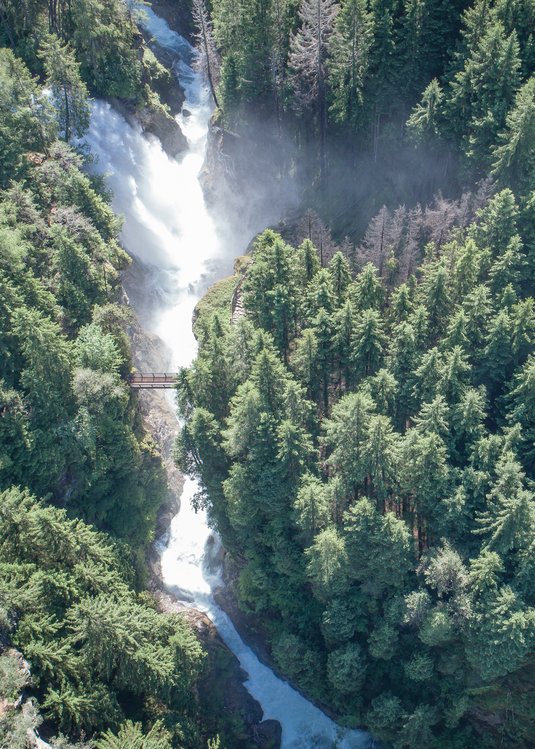 Less energy = more sustainability
As part of our sustainability philosophy, we always strive to monitor and optimize energy consumption in the hotel with small and effective measures. For example, we close our outdoor swimming pools with heat-insulating covers overnight. The waste heat from the cooling machines is reused for the swimming pool heating. All ventilation systems run with modern and efficient heat recovery systems. In addition, the renovations in recent years have been carried out according to climate house standards.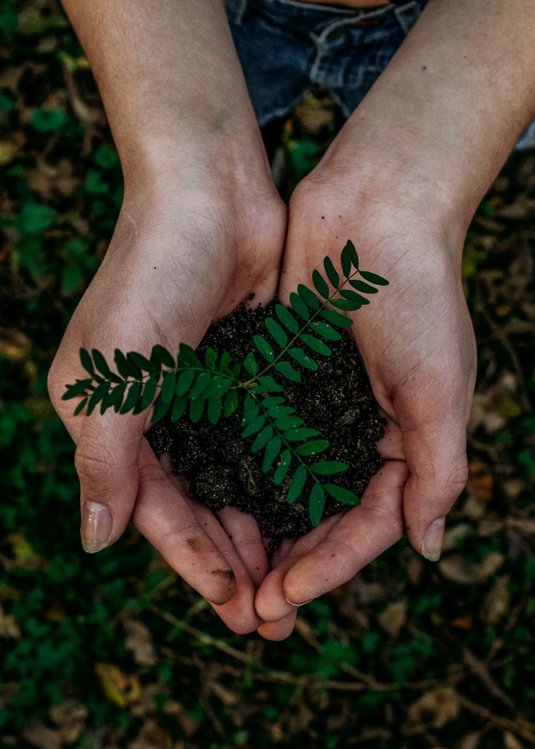 Your contribution counts too
We are pleased if you also support our efforts to protect the climate. Most of the time, a few small actions and a little mindfulness are all it takes. Here are our energy-saving tips:
You can regulate the room temperature in your room according to your needs.
When you air your room, open the windows and doors wide and only for a few minutes.
Please remove unused chargers from the socket.
Change your hand and bath towels only, when necessary, especially in the sauna.
Sensible use of water in the bathroom is good for the environment.
If you have a room with an outdoor whirlpool, please do not forget to close it with the cover.
South Tyrol has a dense and modern public mobility network. Take advantage of this offer.