Our family hotel in South Tyrol - Italy for you and your children
Child-friendly and beautifully located – our family hotel in Italy
Alpine Luxury Spa Resort Schwarzenstein is just the perfect destination for those who want their next holiday with their children to be one of the best of their lives. Our 4-star-superior family hotel is situated in one of Italy' most child-friendly regions and features a kids' club where kids and teens can enjoy lots of activities and highlights. Thanks to the childcare and babysitting services offered by the qualified personnel of our family hotel, parents can afford to indulge in some relaxation and romance, quite undisturbed and without having to worry about the comings and goings of their little ones.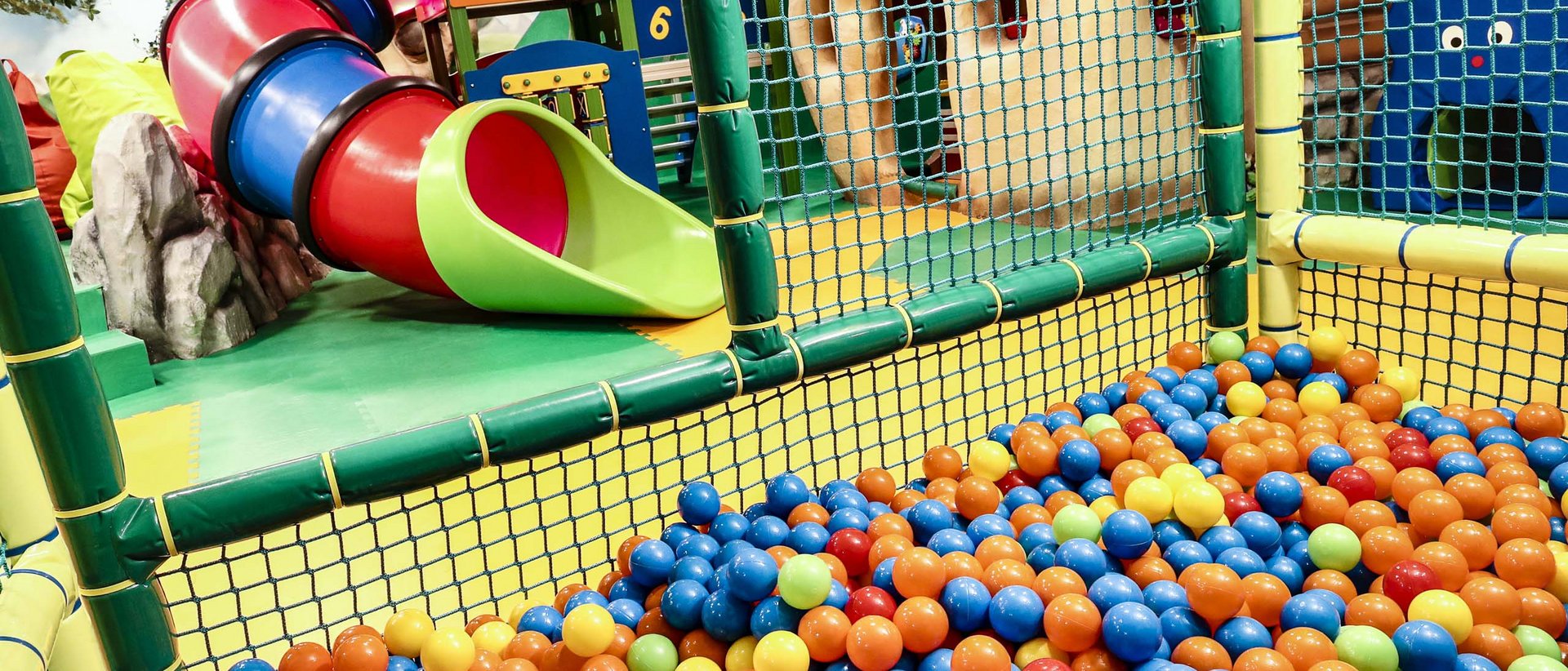 All-inclusive hotel for kids in Italy
Our family hotel for your holidays in South Tyrol - Italy: soft drinks, food & childcare are included!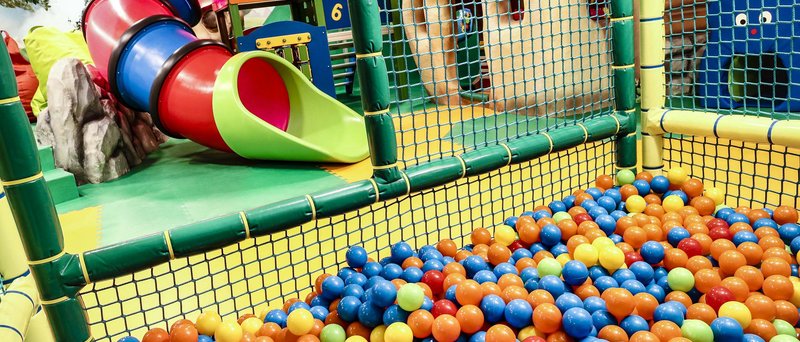 All-inclusive hotel for kids in Italy
A kids' hotel in Italy with great all-inclusive services for kids: this is our Alpin & Spa Resort Schwarzenstein in Lutago/Luttach, Valle Aurina. We do our best to offer our guests a truly unforgettable time full of fun, action, and entertainment. Rest assured that moments to relax and unwind will not fall short of your expectations, either. To make sure you are well cared for during your stay at our kids' hotel, we tailored the following inclusive services for your family:
Family kitchen, open around the clock. This way, you can prepare your baby's milk bottles at any time, or serve your kids a little snack.
A washing machine, a dryer, and ironing facilities are available in the laundry room at no charge, so you don't have to deal with shortage of clean clothes.
We provide everything you may need for your baby or toddler: Strollers (for a fee), baby-carrying rucksack (for a fee), cots, high chairs, changing mat, baby phone and much more.
Two playrooms, a climbing wall and plenty of toys are available to make your kids happy.
In the family pool and in the family sauna, you and your kids can spend some quality time splashing and relaxing together.
A babysitting service is available upon request and for a fee, in case you wish to enjoy an event or a romantic dinner for two.
In our Kids Club children from 3 years are in good hands, all-year round. Monday to Saturday, from 2.30 to 9.30 p.m., we make sure they get the best entertainment.
Our family rooms with different possible arrangements are the perfect solution to spend a most comfortable family holiday in our child-friendly hotel in Italy.
Discover our all-inclusive for kids and prepare for an unparalleled holiday experience!
The highlights for your family holiday in South Tyrol
Our family hotel in Italy offers you an absolute highlight: the opportunity to relax together! In the 31°C warm family pool or in the family sauna, you can share a pleasurable break from everyday life together with your children. After some good water fun, a couple of sauna sessions and other pleasurable experiences, you can finally retreat to your family room, to enjoy some quiet and prepare yourself for the next highlight: the scrumptious 5-course dinner menu. Our dishes spoil the taste buds of all family members and can really satisfy every culinary whimsy. Your time at our family hotel in South Tyrol - Italy, will become one of your family's most treasured memories, an experience that both you and your kids will want to talk about for many years to come!
Did we whet your appetite? Then have a look at our family offers and start to plan your next family holiday right now … it's never too early to secure a great experience at our family hotel in Italy!
Would you like to know which services are included in the room rate? Allow us to introduce the full range of our family hotel' inclusive services!
Are preparations for your next holiday in full swing already? Have a foretaste of the relaxation that awaits you in our family pool and discover all the spa highlights that make our family hotel in Italy so special!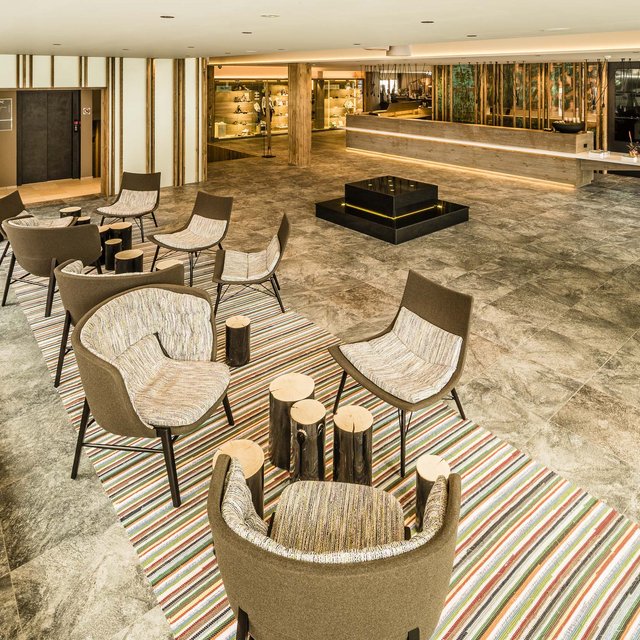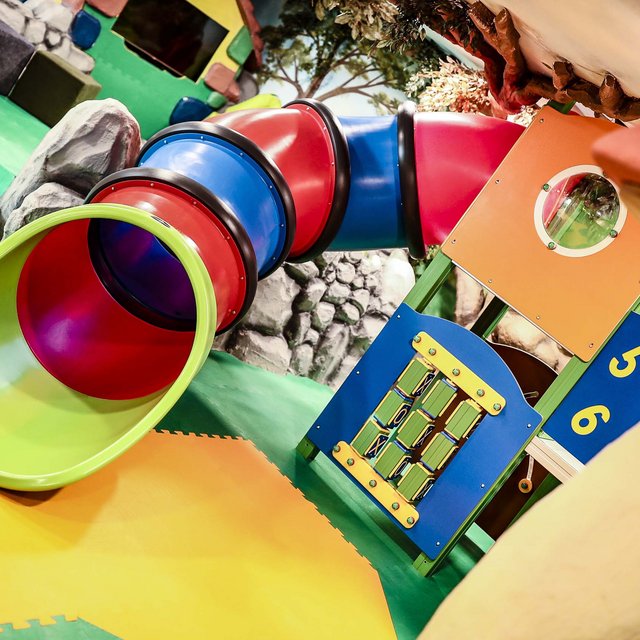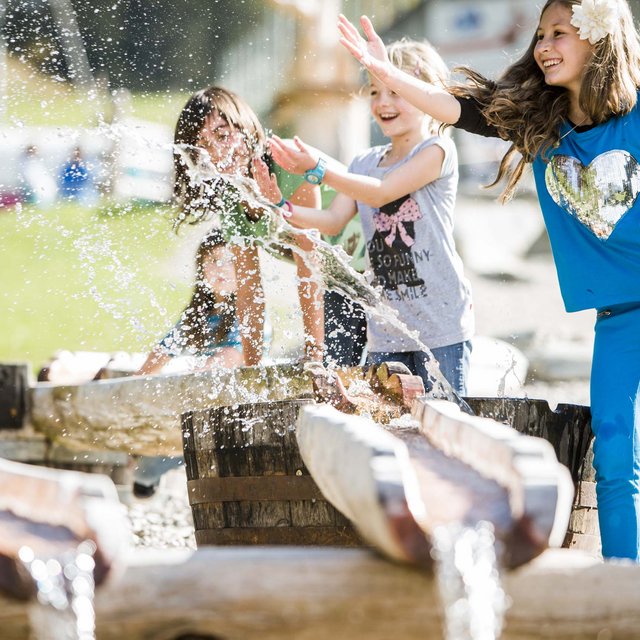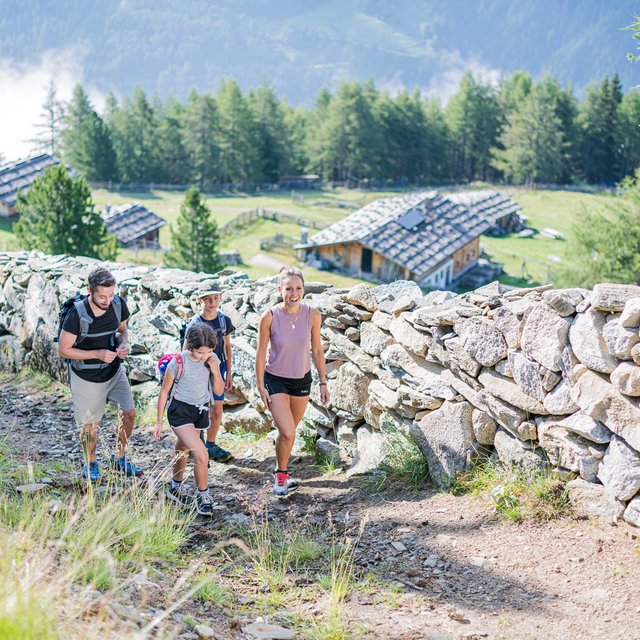 guided hikes per week in summer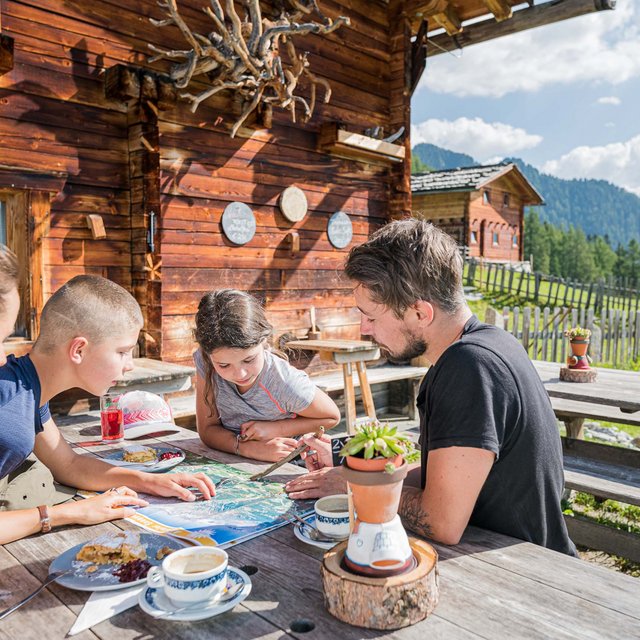 alpine huts for a stopover in the Calle Aurina/Ahrntal valley
Our family offers for your holiday in South Tyrol - Italy
A special holiday for young and old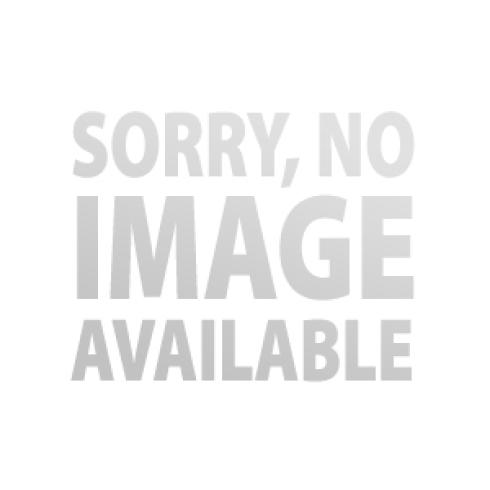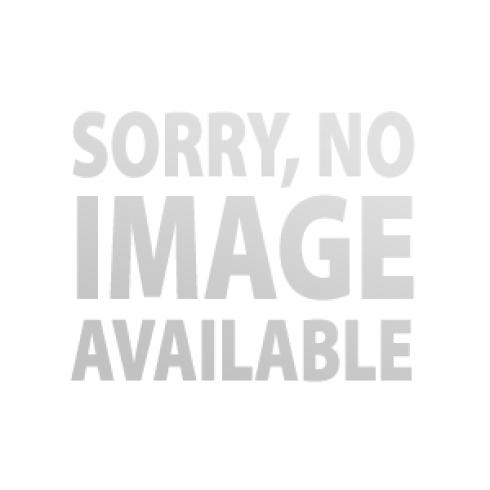 Family Special - 1 child up to 14 years free
Teens Week - 80% discount for your child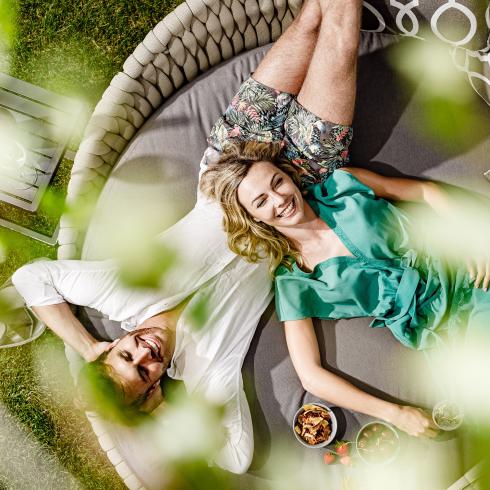 1 child up to 14 years free
A carefree break at our family hotel in South Tyrol
If you dream of spending a relaxed holiday in South Tyrol with your children, the Schwarzenstein will not disappoint you. We have created a holiday getaway for the whole family that feels like home. We are parents ourselves, and we know what families need while on holiday. So, we have taken everything into account, anticipating any need you and your family might have. This way, we hope to ensure you a holiday experience that meets and exceeds your expectations.
Our family-tailored services include: the special all-inclusive for children, a dedicated round-the-clock kitchen, a laundry room, a babysitting service (for a fee) and much more. A range of accessories for babies and toddlers are also available for you to use, including cribs, high chairs, changing mattresses, baby monitors and more.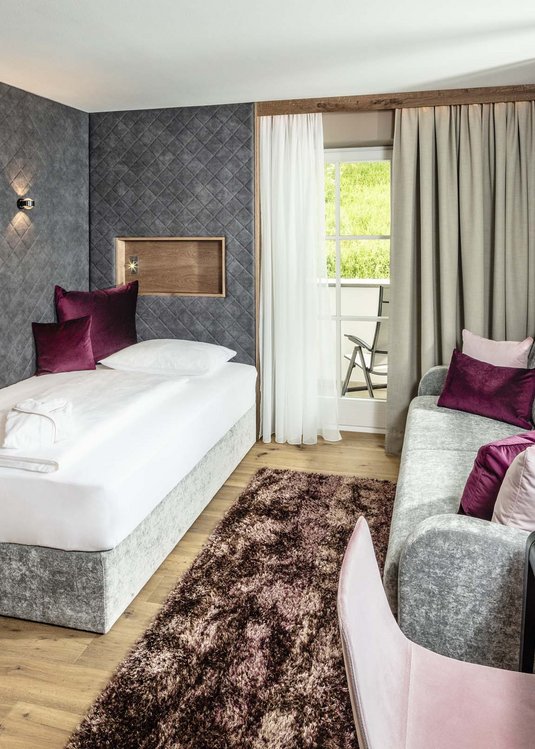 Family holidays at one with nature
Be warned: as soon as your children see the meadows, woods and mountains that surround our hotel, there will be no stopping them! Luckily, though, we have devised a diverse weekly programme packed full with activities that you can enjoy together as a family.
You will have the chance to explore the surroundings by bike, on foot or even on the back of a horse. There is just so much for you to see and do on an active holiday in South Tyrol! There are plenty of options for adrenaline junkies too, ranging from free climbing to high ropes parks and from rafting to canyoning.
If you are visiting in winter, the choice of activities is equally vast, running the gamut from skiing and cross-country skiing to tobogganing and snowshoeing.
Visit us and treat your family to a magical holiday in beautiful South Tyrol!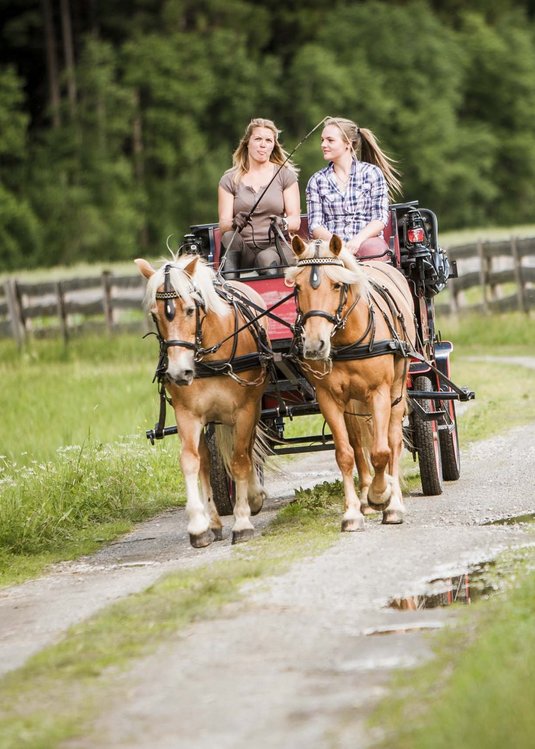 Outdoor activities for the whole family in our hotel in Italy
Unforgettable nature & fun in the Dolomites
For your family holiday in Italy, choose Lutago/Luttach in Valle Aurina – a fairy tale backdrop for unforgettable outdoor activities for the whole family. You will be wide eyed at the array of services, facilities and leisure activities we have in store for you and your kids. Regardless of what activity type you choose, whether action and adrenaline or leisurely hiking or biking (by the way, MTBs are available for rent and so is the hiking equipment for adults and kids), at the Alpin & Spa Resort Schwarzenstein you will be spoilt for choice!
Our outdoor pointers for families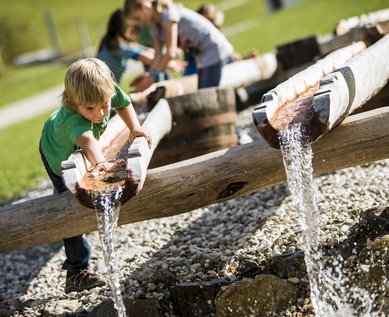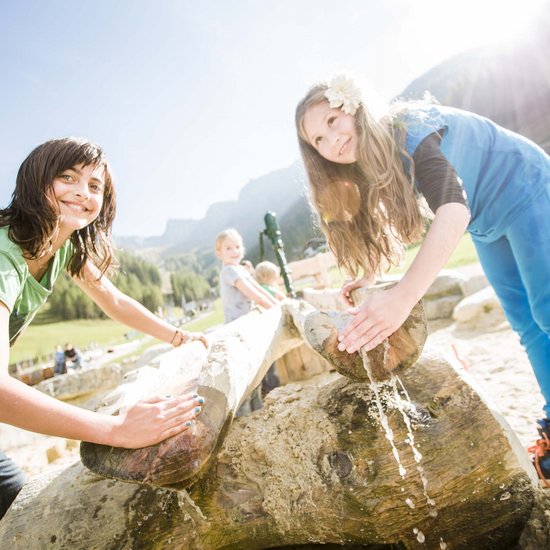 Fun-packed adventures at the family park "Klausiland": An exciting water world, the breath-taking Alpine coaster for a real thrill, a balance course and even a Dinoland.
Playground in Lutago/Luttach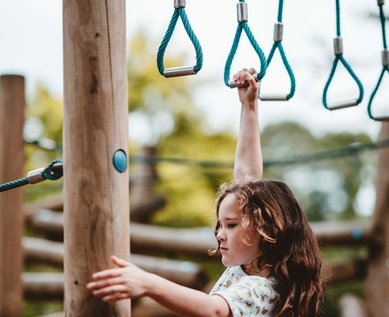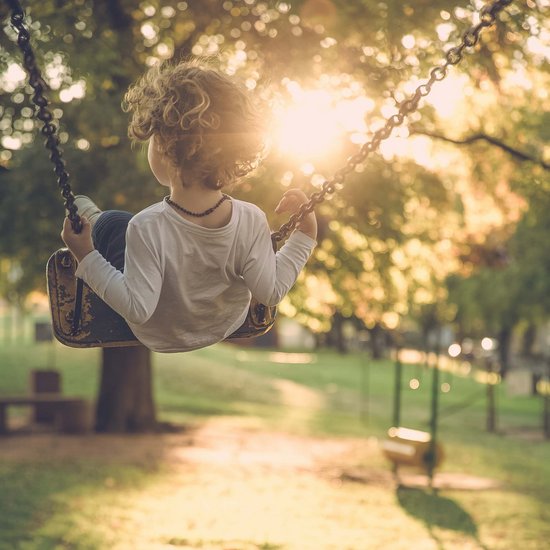 Playground in Lutago/Luttach
In a quiet forest clearing just ten minutes away from our wellness hotel Schwarzenstein, there is a playground that will bring a twinkle to your kids' eyes. A number of obstacles for them to master, several slides, and an ice cream parlour to recharge their batteries – happiness is guaranteed with a family holiday in Italy!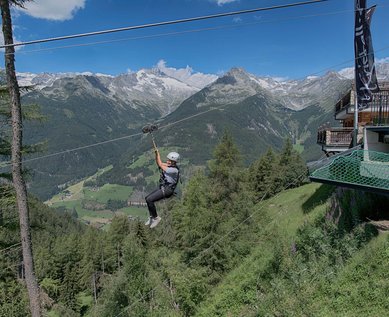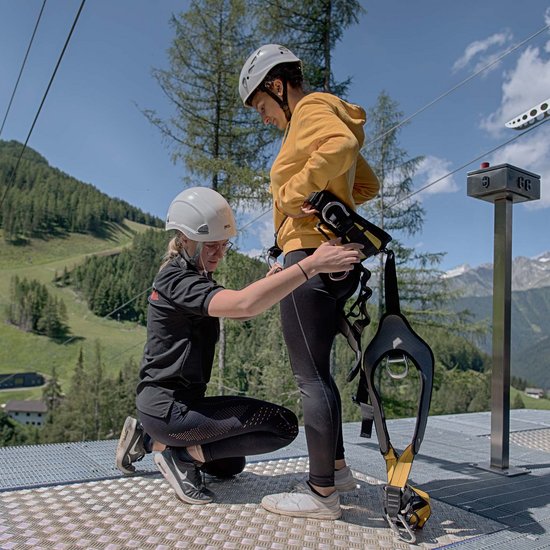 Breathtaking and not for the faint of heart!
With the zipline you will cross the so-called "Brugga-Klomme" in eagle flight. Starting from the Kristallalm, they plunge uncompromisingly towards the Almboden in the rush of speed. Something for the real adrenaline junkies among us and for those who want to become one.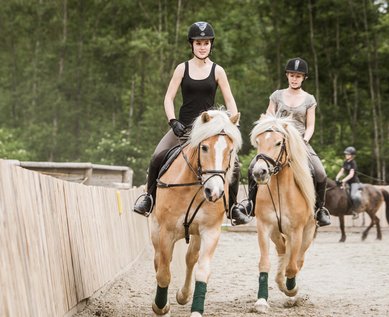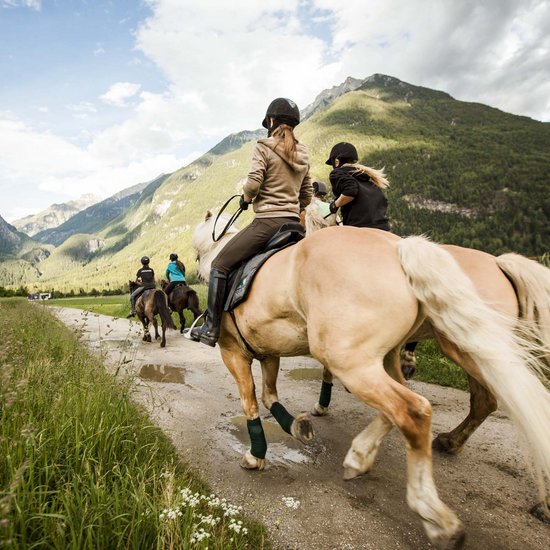 Children love animals, horses in particular tend to exert a rather special fascination. Good job that there is a horse riding centre just five minutes away from our family hotel! The activities offered include trekking tours, horse riding, and riding lessons for kids and adults.
Thara fishpond & Thara See Lounge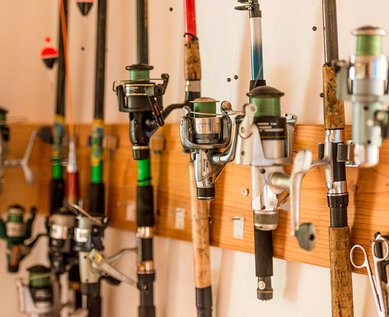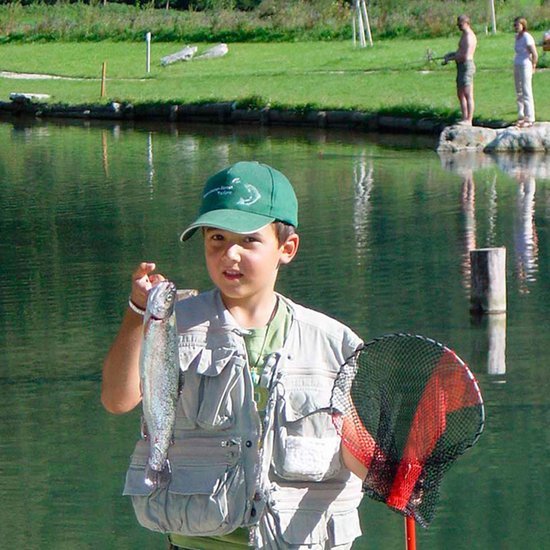 Thara fishpond & Thara See Lounge
In Campo Tures/Sand in Taufers, not far from the Alpine Luxury Spa Resort Schwarzenstein, there is the idyllic Thara See Lounge, with a fish pond and an amazing view on the surrounding forest and mountain scenery. If you are into fishing, you can visit this little paradise during your family holidays in Italy and relish in its inspiring atmosphere – a quite peculiar highlight!
The Speikboden Family Funpark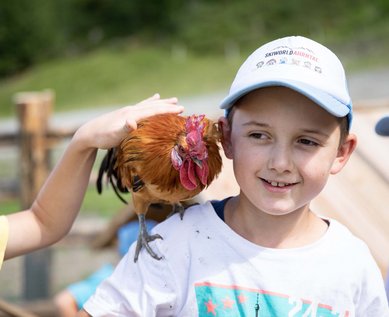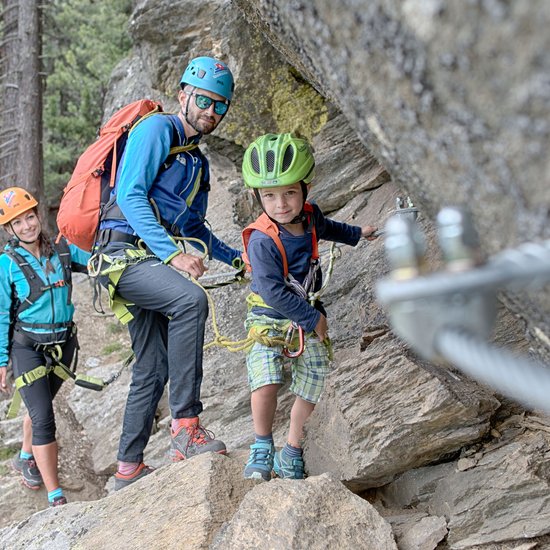 The Speikboden Family Funpark
Situated by the Speikboden valley terminal, not far from our hotel, this adventure park guarantees a fun-packed day out with an Alpine coaster, a balance course, a big castle, an easy terrain park, a child-friendly ski slope and more.
South Tyrol's longest toboggan run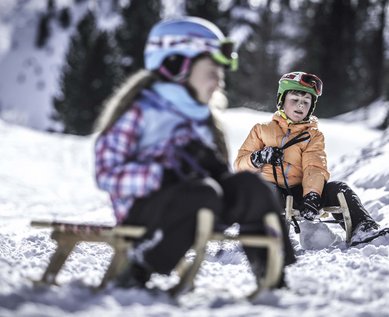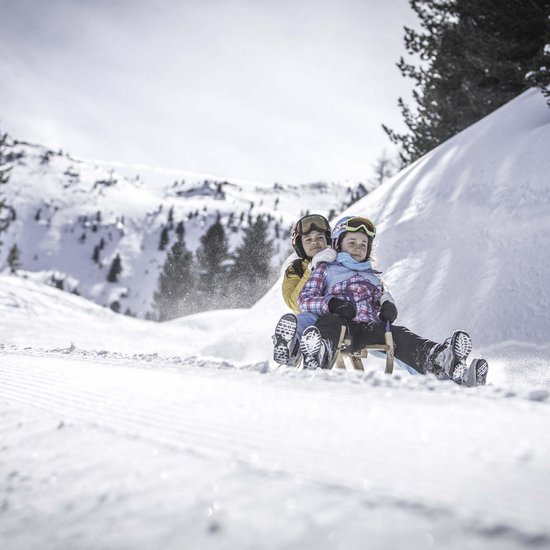 South Tyrol's longest toboggan run
With four different toboggan runs, the Skiworld Ahrntal ski area offers plenty of fun for young and old. This is where you find South Tyrol's longest toboggan run, which connects Speikboden to Lutago/Luttach over 10 kilometres of pure fun.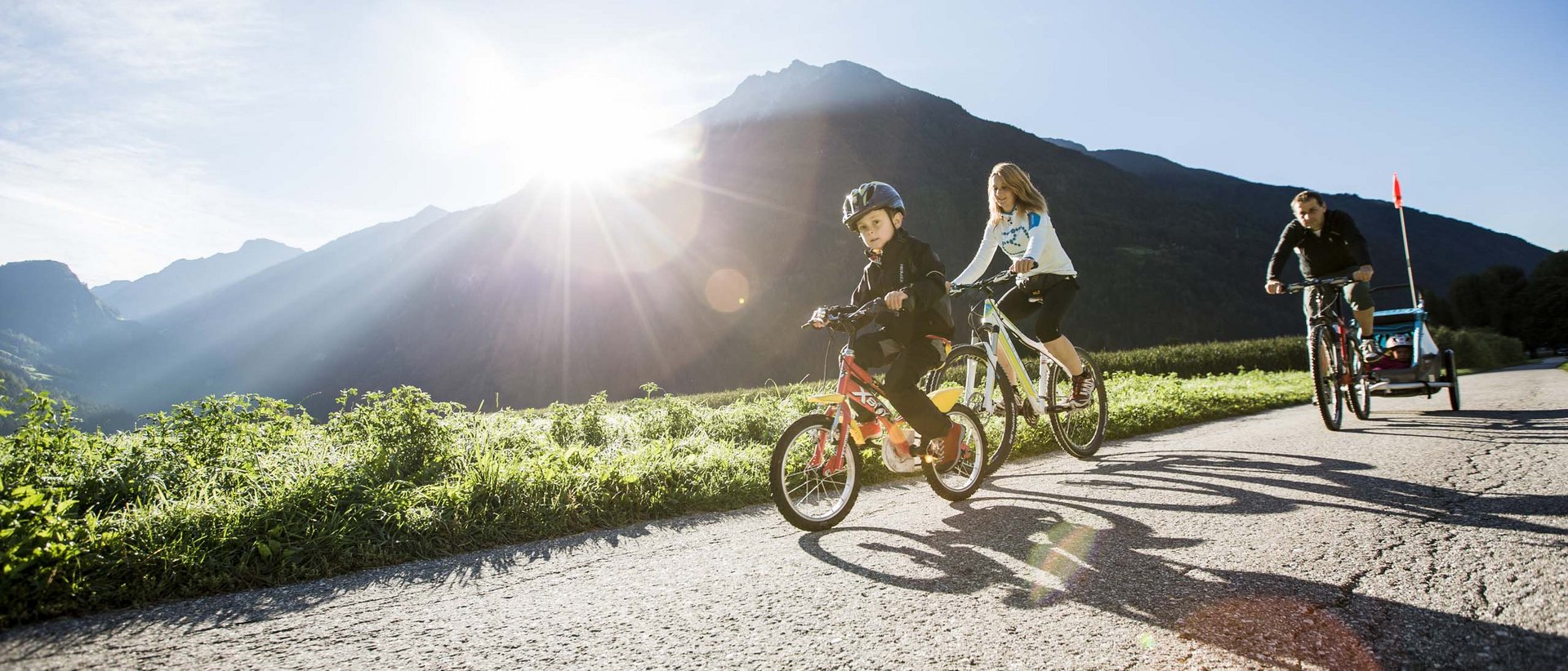 Happy holidays for young and old
merry moments, laid-back hours and cool experiences for families
A separate family pool for you and your kids in South Tyrol, Italy
Dive into wellbeing
The family pool for kids at Alpin & Spa Resort Schwarzenstein offers a sea of relaxation and fun for guests of all ages. 25m long, it consists of an indoor and outdoor area, connected through a channel; the water is heated to delightful 31 °C. Family can enjoy our family pool all year round, swimming out into the beautiful landscapes and relaxing on the whirlpool benches and loungers.
In addition, our family pool is equipped with a natural water spring, a waterfall, and a counter-current system, for a luxury swimming experience. The adults can relax in the two separate outdoor whirlpools while the little ones splash around and have a good time swimming like little fishes.
Sauna lovers are also taken good care of: our family sauna is the perfect place to have a healthy and relaxing sweat together. Have fun in our family pool – the kids will love it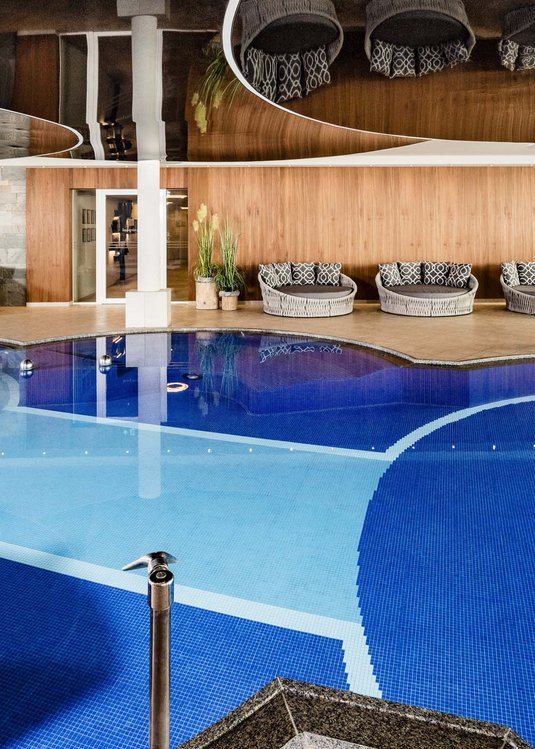 Dress-on organic sauna – sauna sessions in your swimsuit
You can keep your swimsuit on while having a healthy sweat on hygienic seats and loungers. Ideal for families, it is located in the pool area.
ca. 55-60 °C
20 % humidity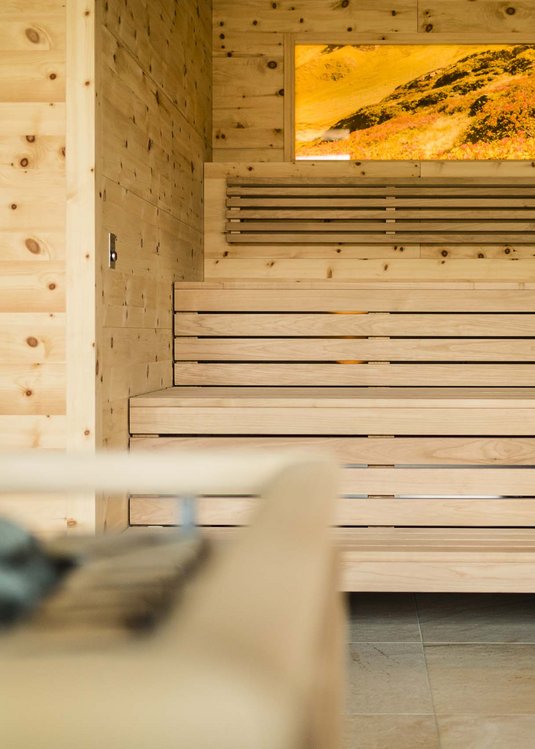 The best care for your kids