Our hotel's weekly programme for an active holiday in Valle Aurina (Alps)
Come rain or shine, action and fun are granted
The weekly programme of our hotel in Valle Aurina is quite extensive, as we make it our job to offer our guests plenty of special highlights that cover every aspect of their holiday, from leisure and wellness to taste and fitness. With this in mind, we devised our rich, all-year weekly programme. At our hotel in the heart of the Alps, everyone can find the right activity to enjoy their holidays to the fullest!
Just a moment - the content is loading …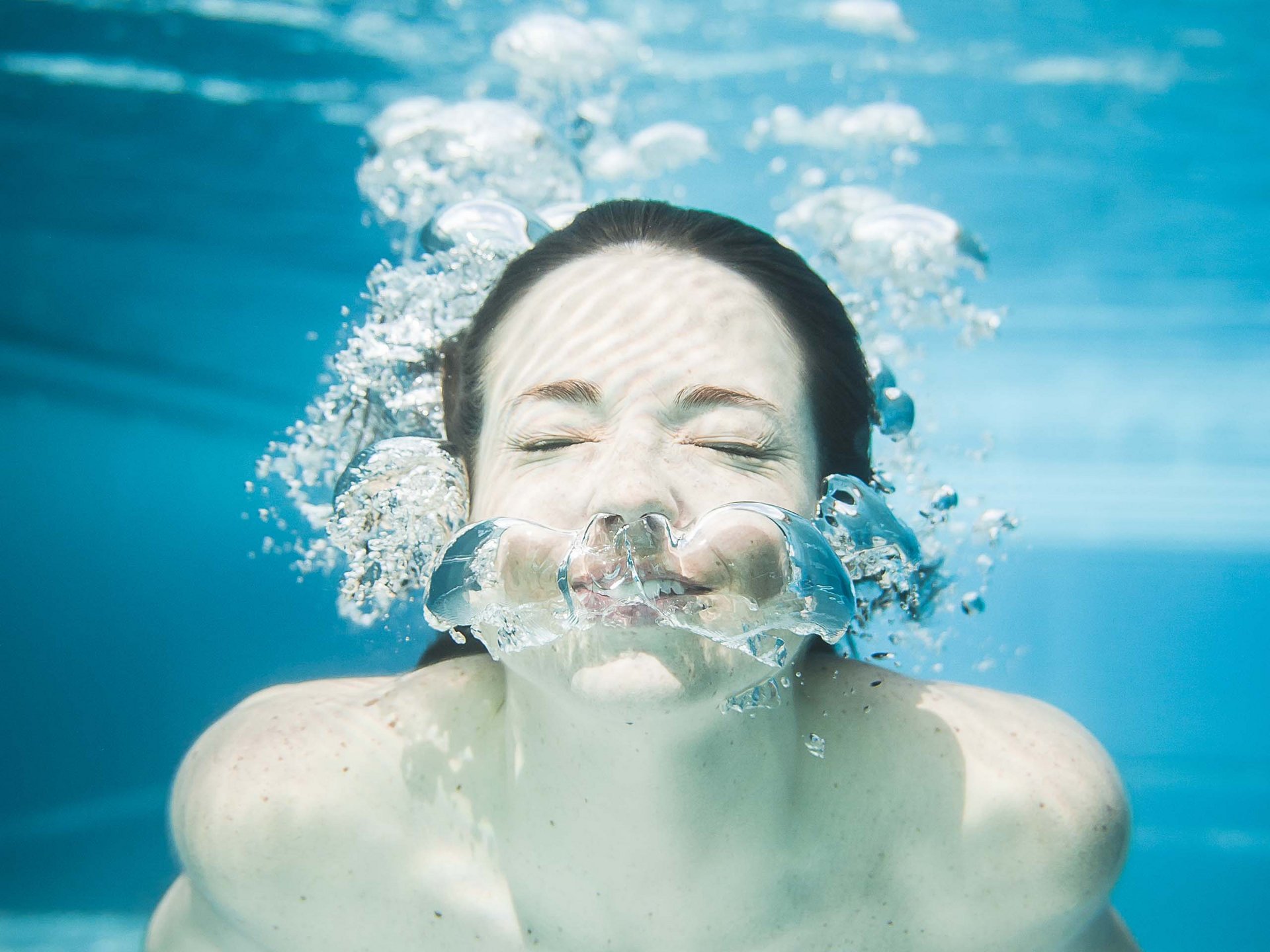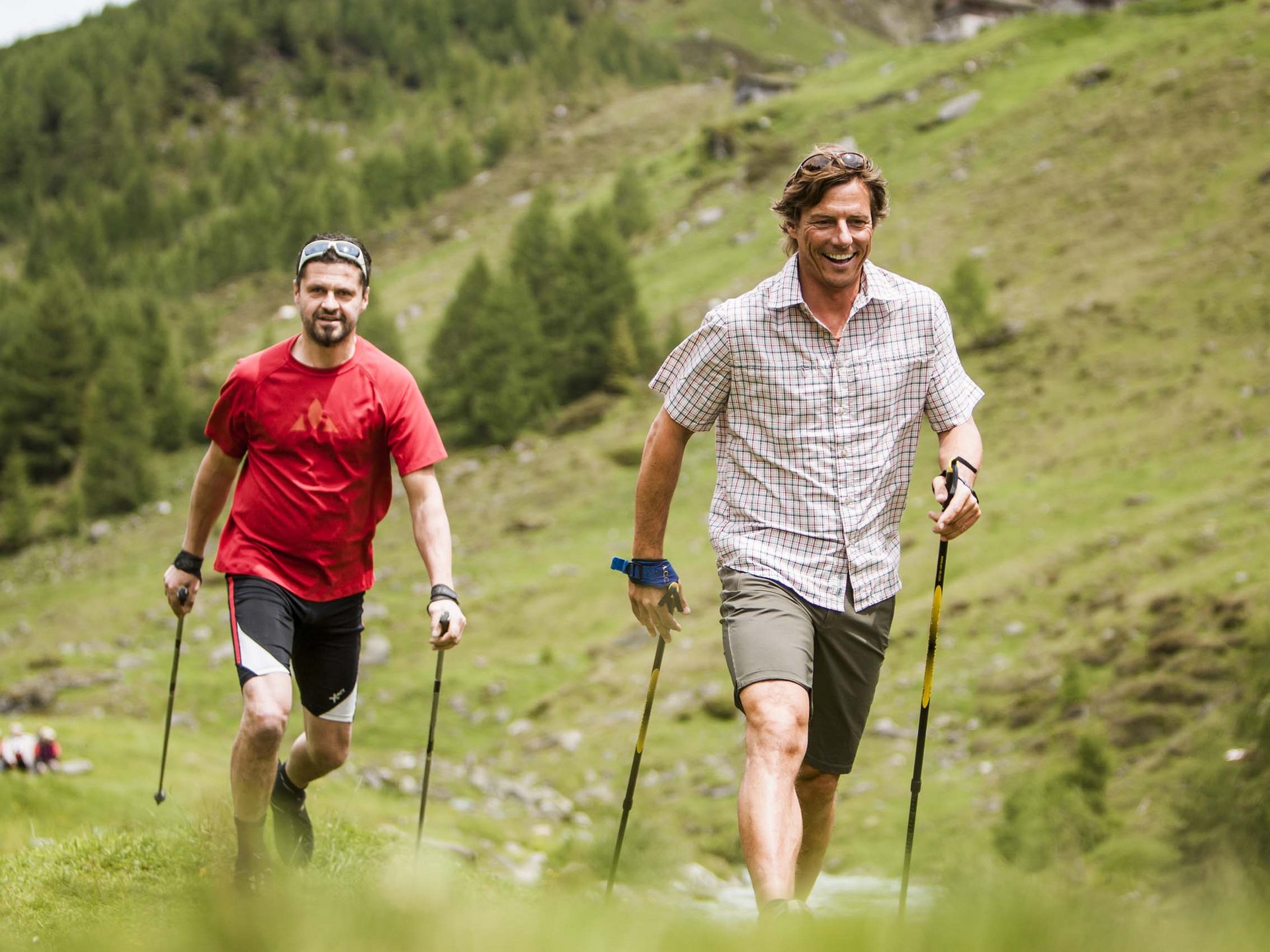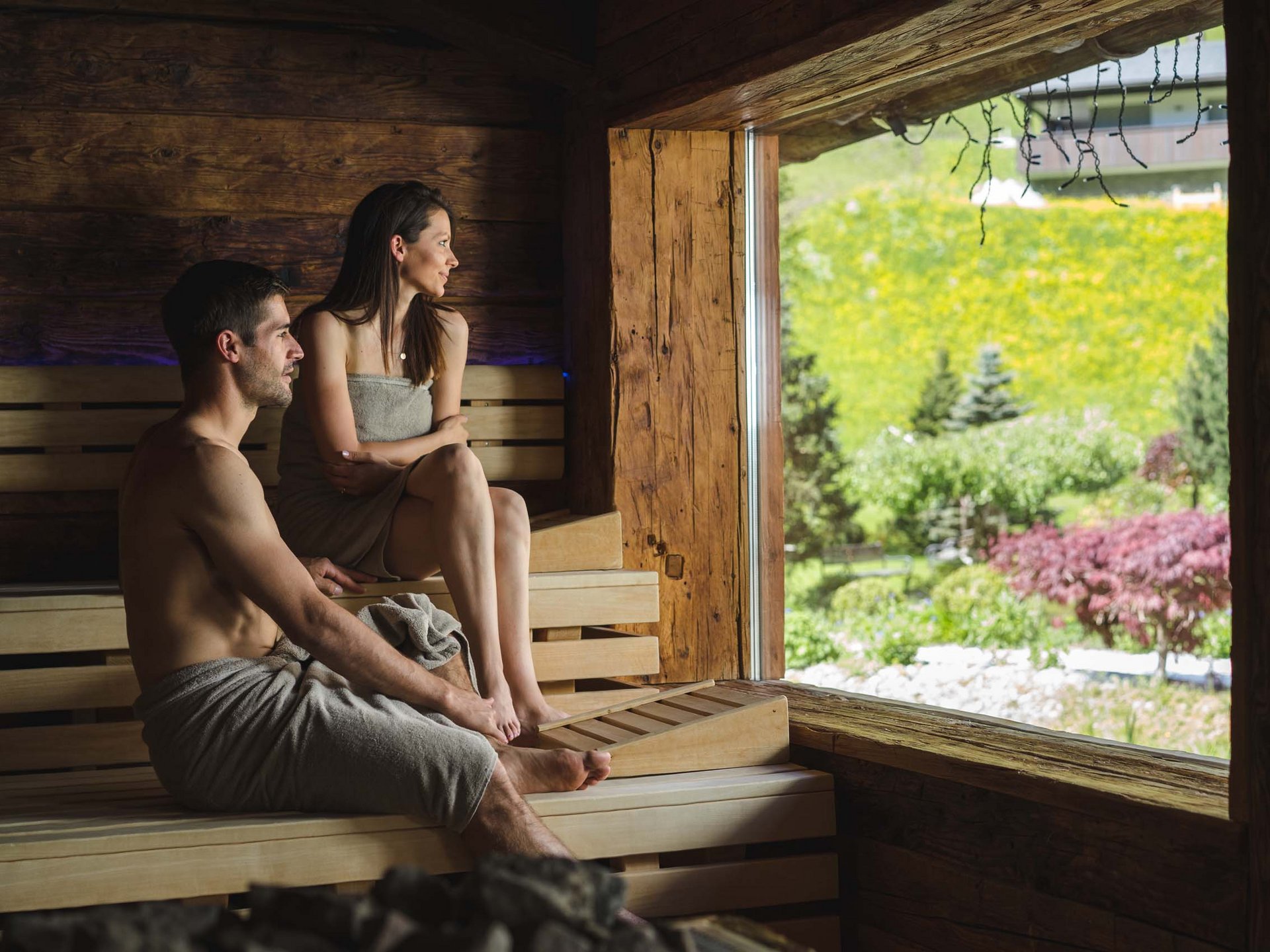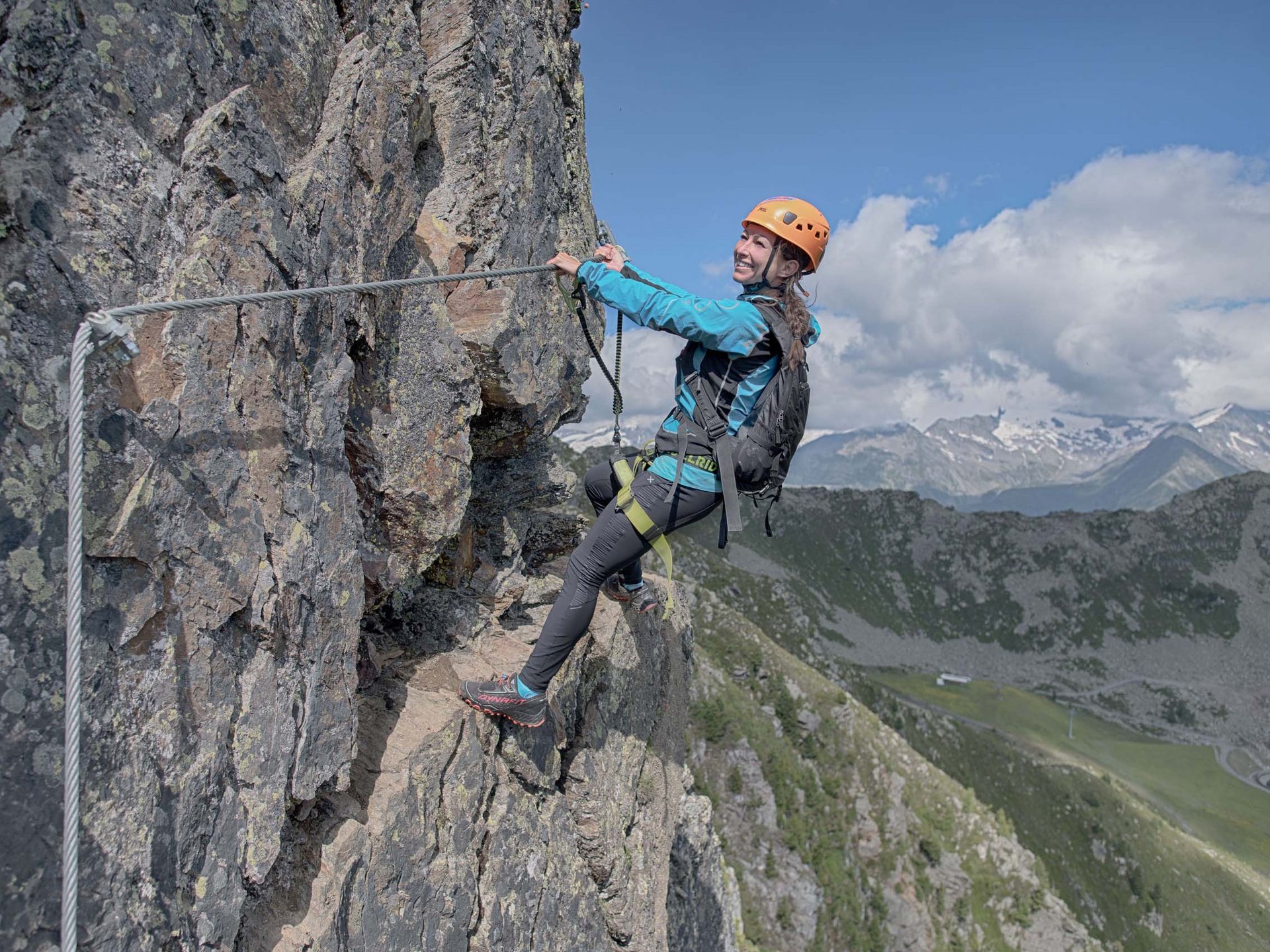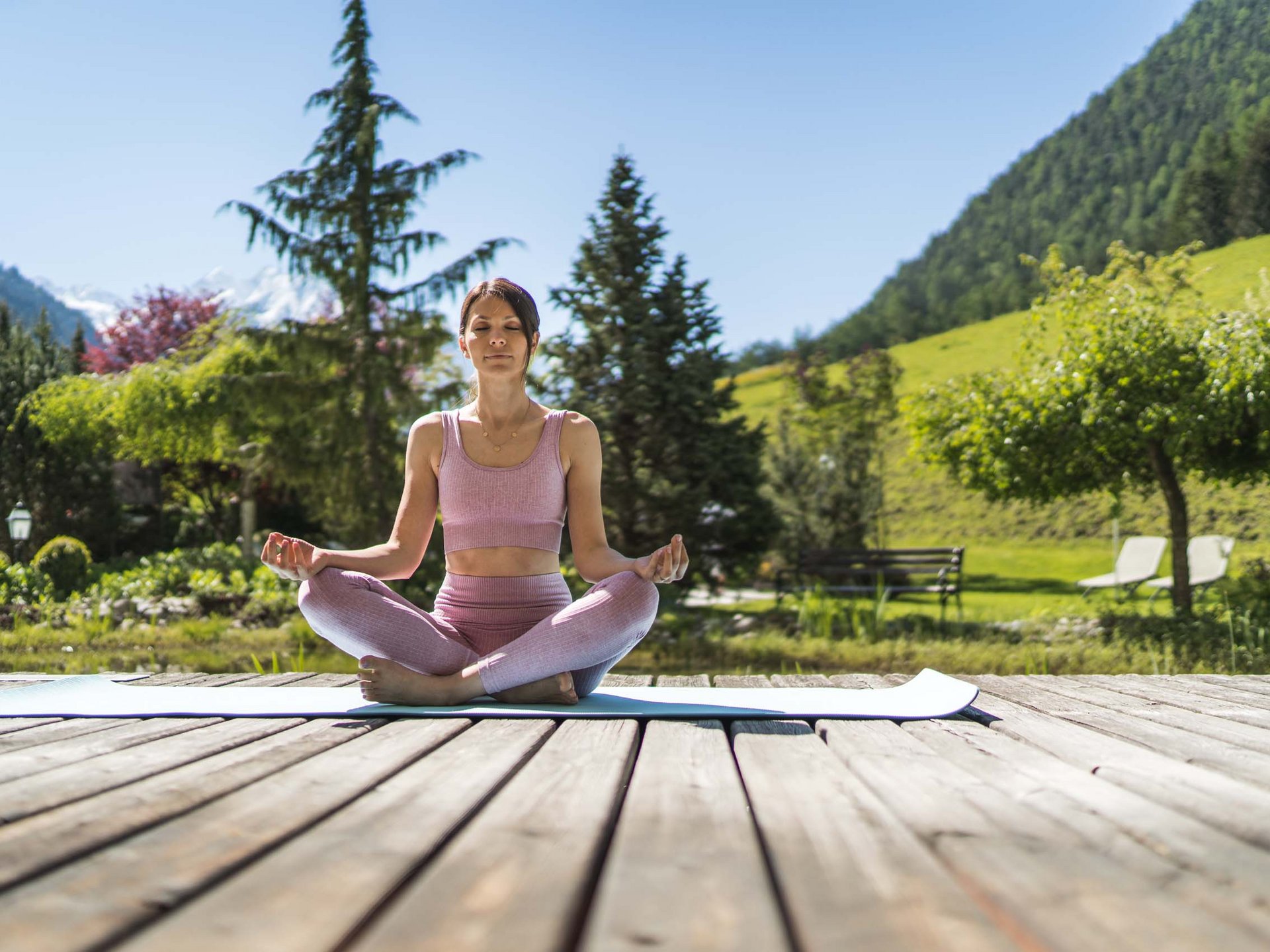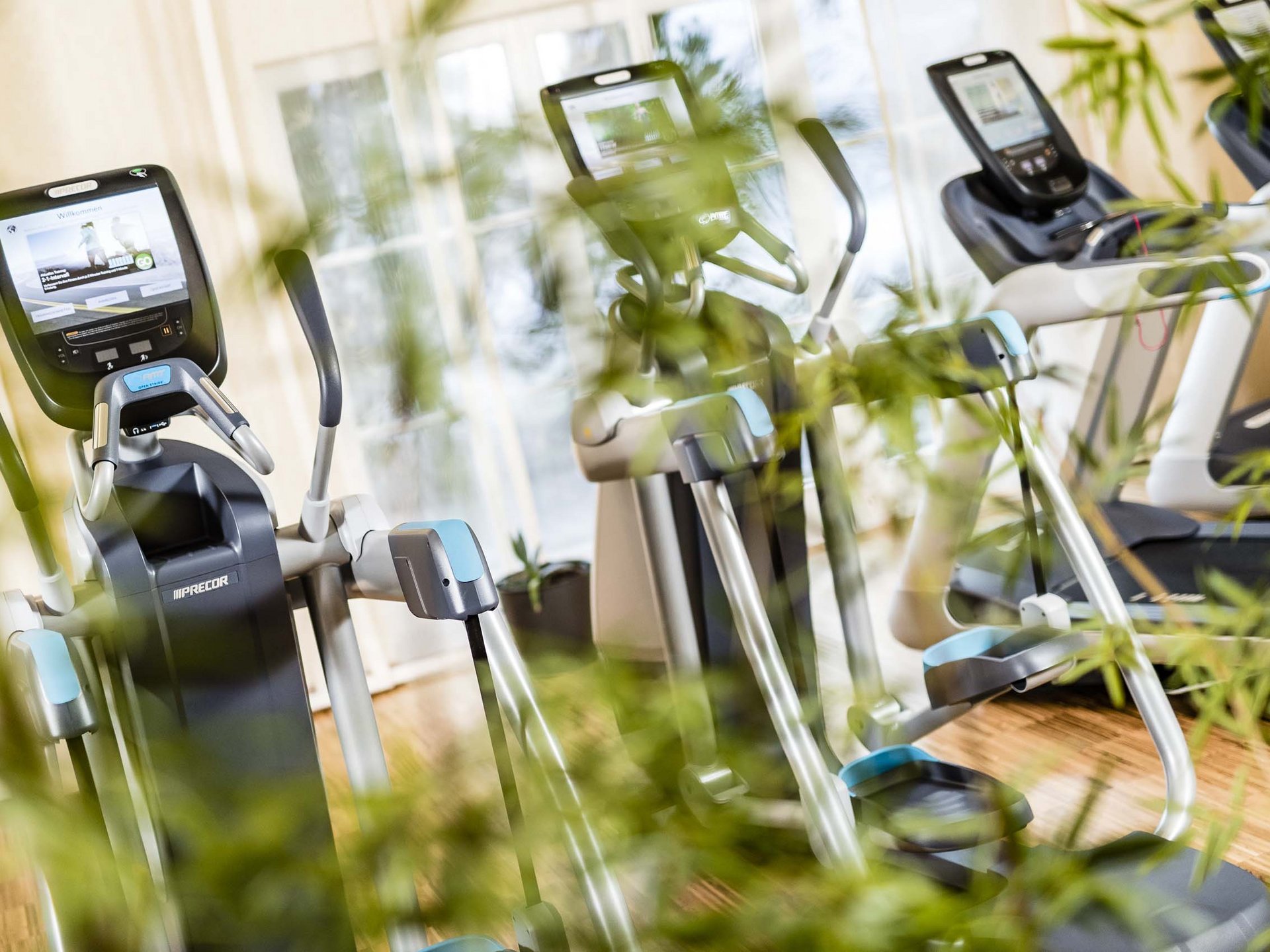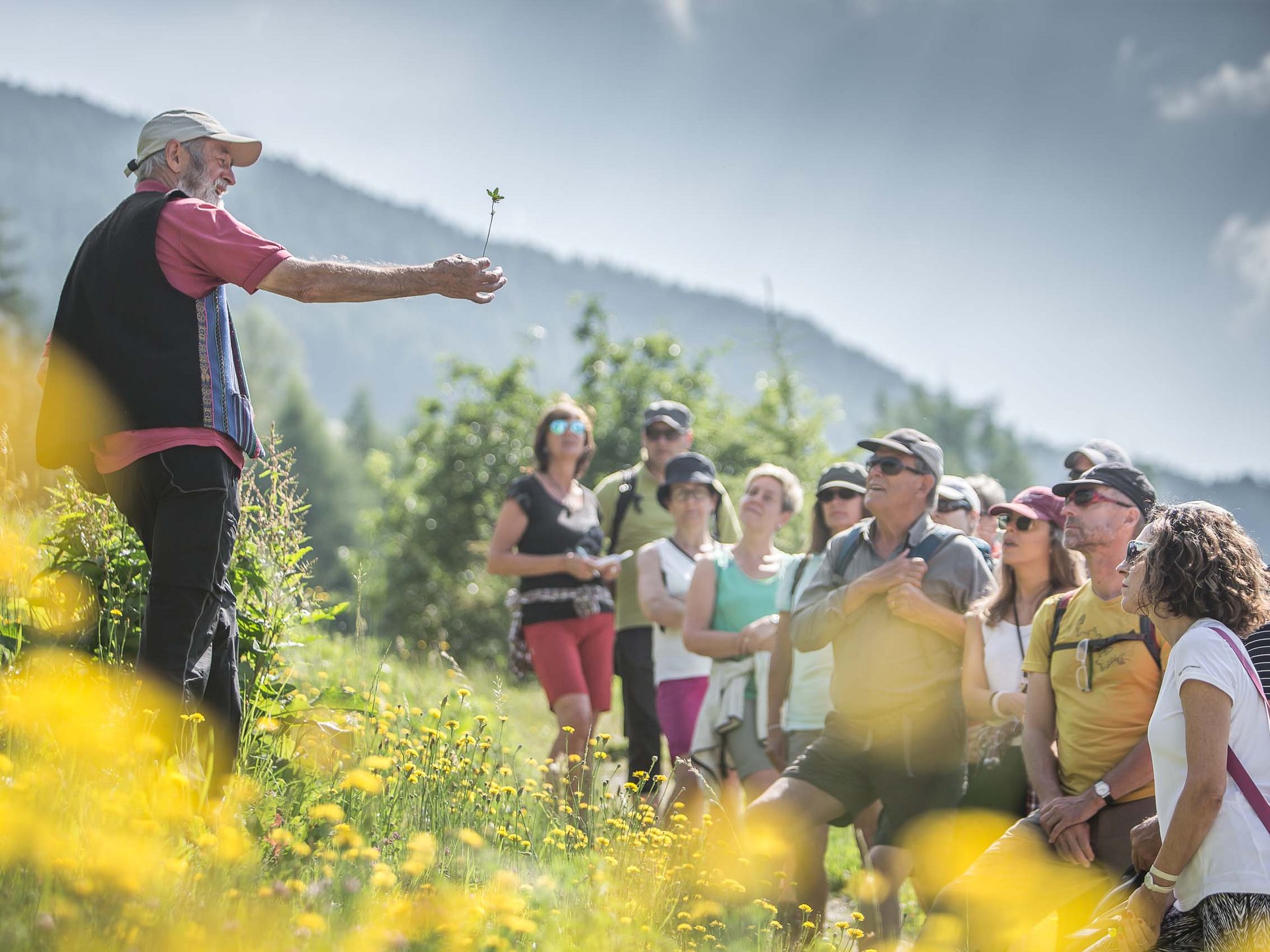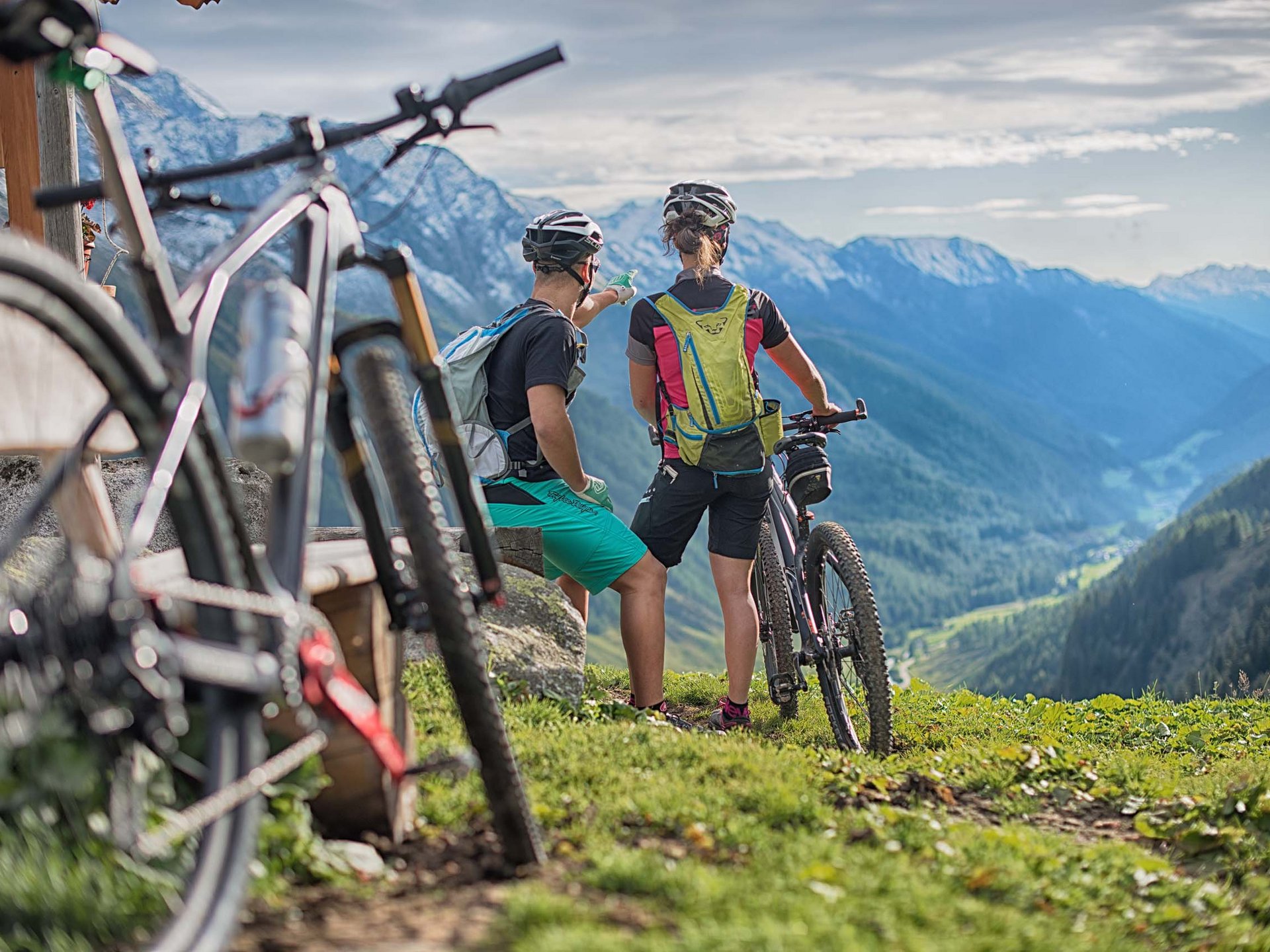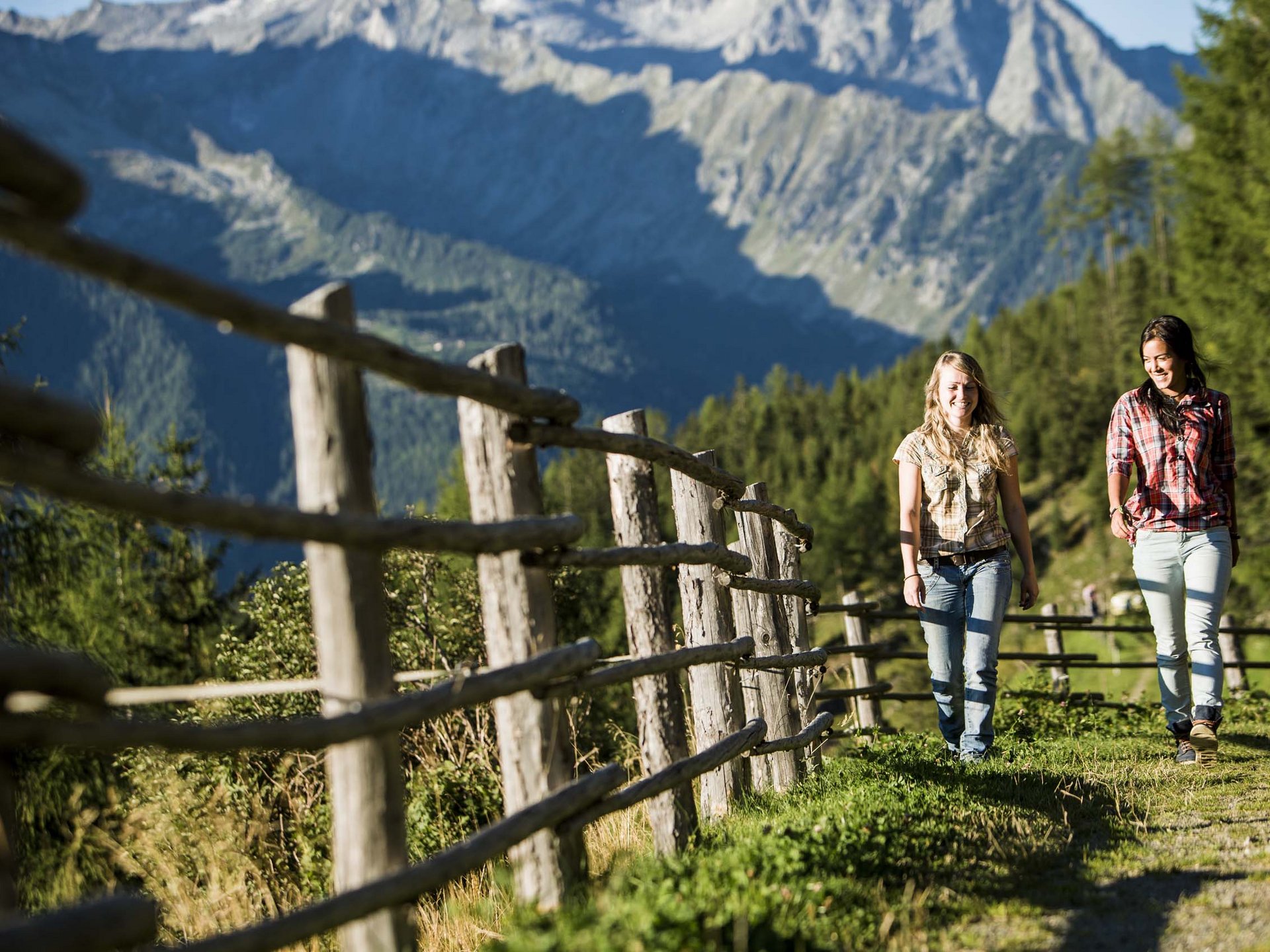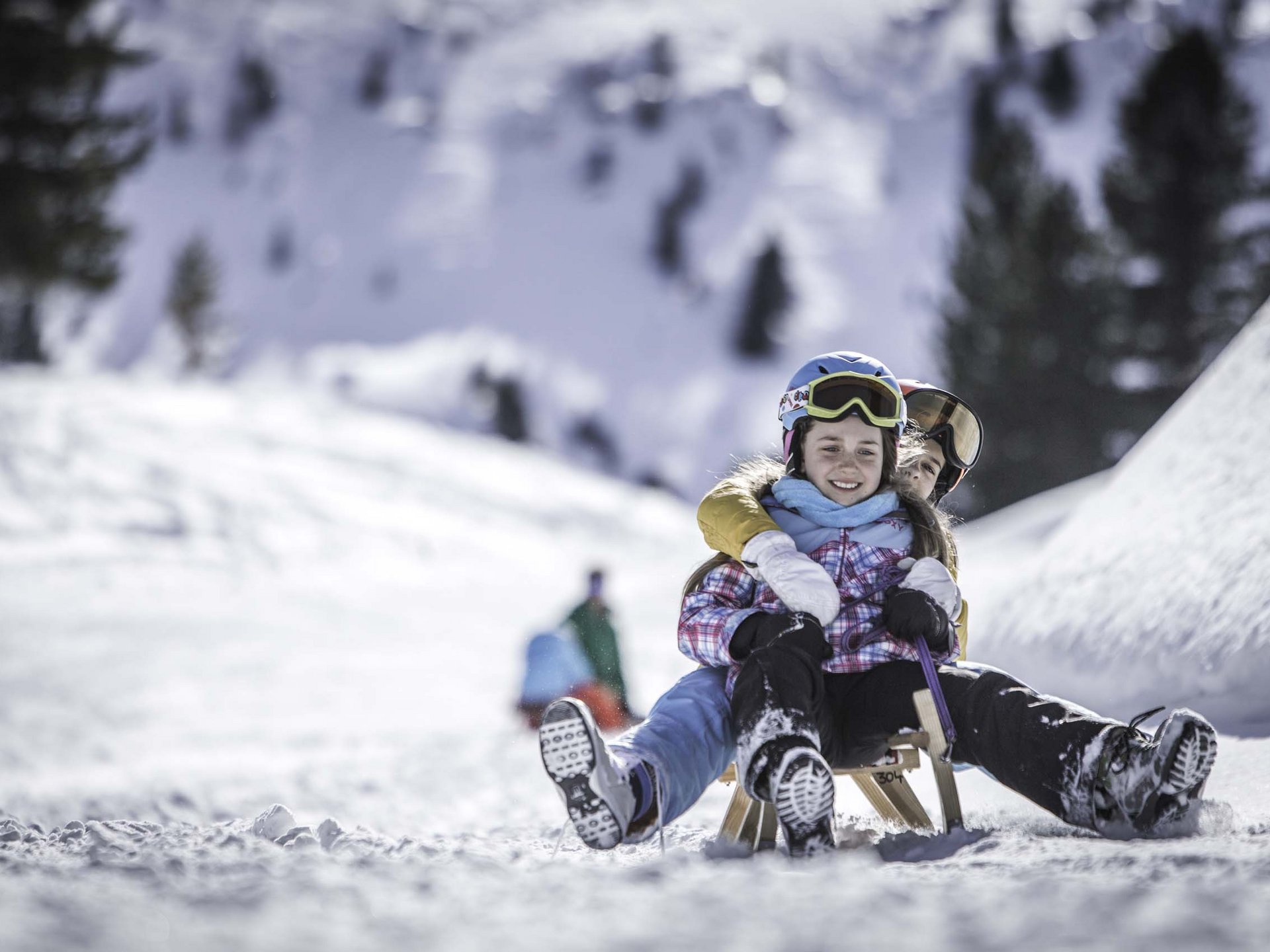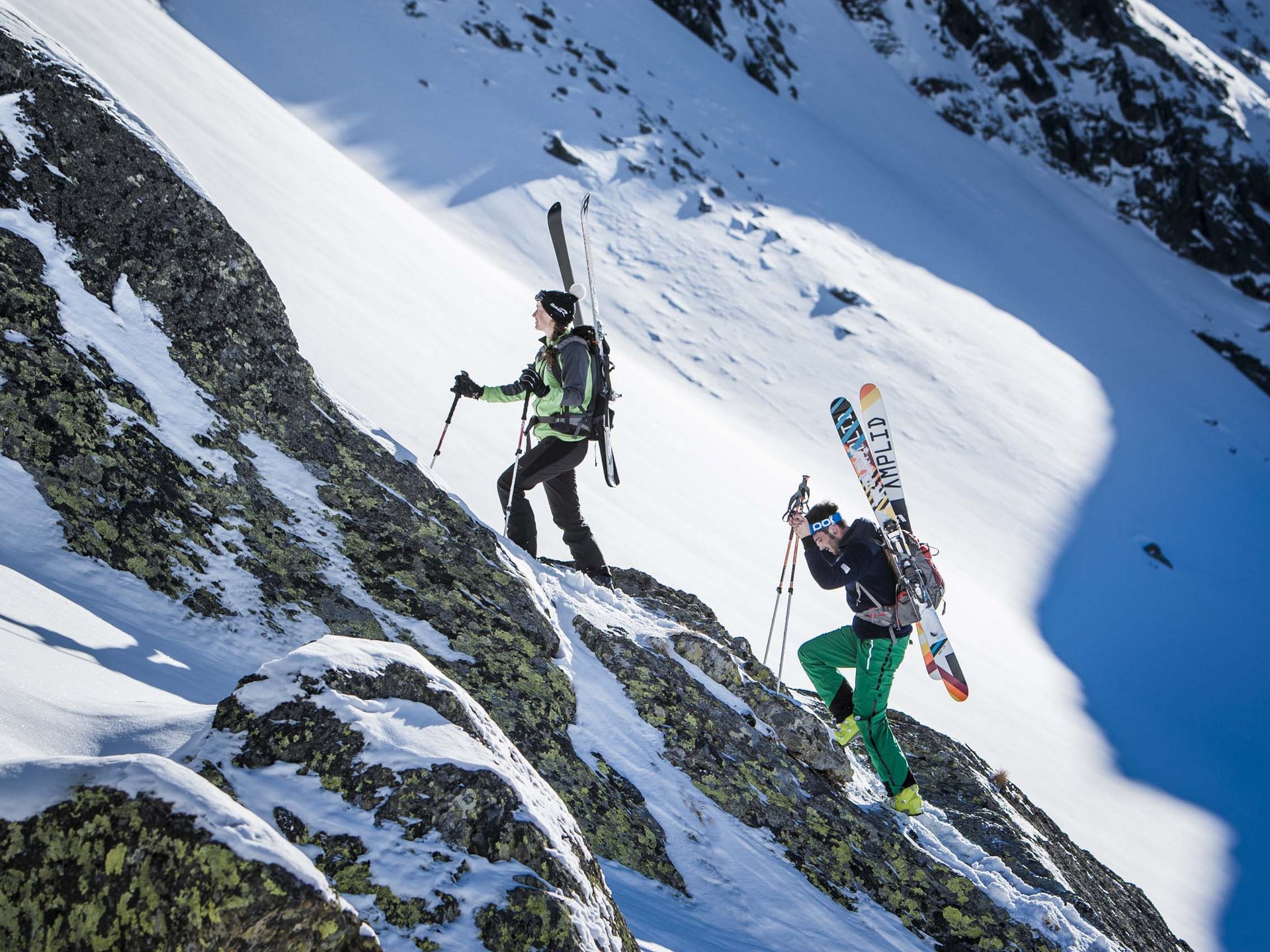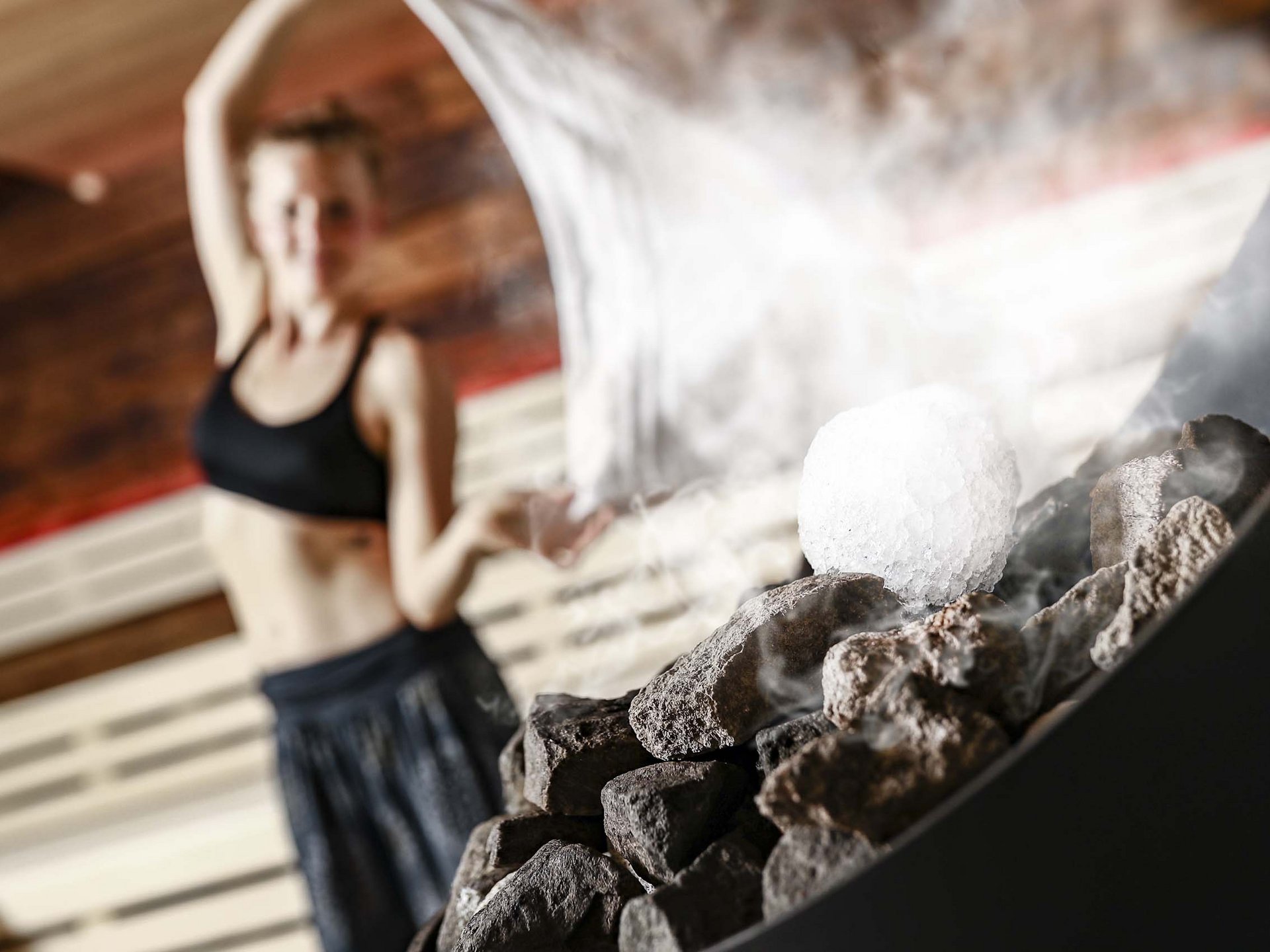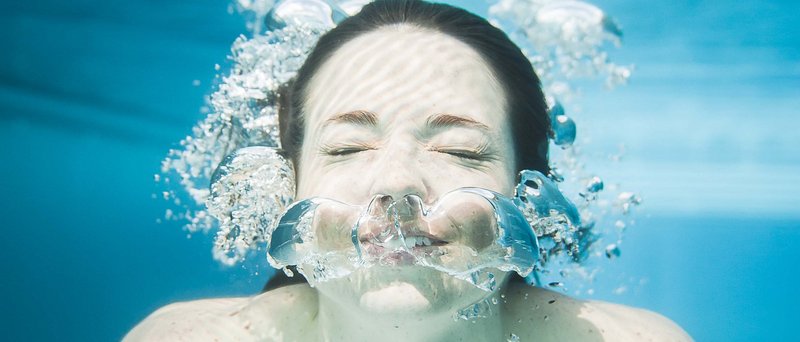 A specific training in the water to the rhythm of the music which protects the back and joints and strengthens the muscles. Water aerobics helps keep you fit and vital, and promotes team spirit through targeted games and exercise programmes. In addition to improving endurance and increasing muscle strength, aquagym also strengthens the cardiovascular function, improves breathing and increases body flexibility. One of the main advantages of aquagym is that it is an effective fat burning workout. Two or three workouts per week are enough to observe a reduction in body weight. It involves almost every muscle because of the effort of keeping the body in balance in the water. That's why the muscles burn fat even if one is not consciously using them. The addition of muscle workout results in a high level of energy consumption.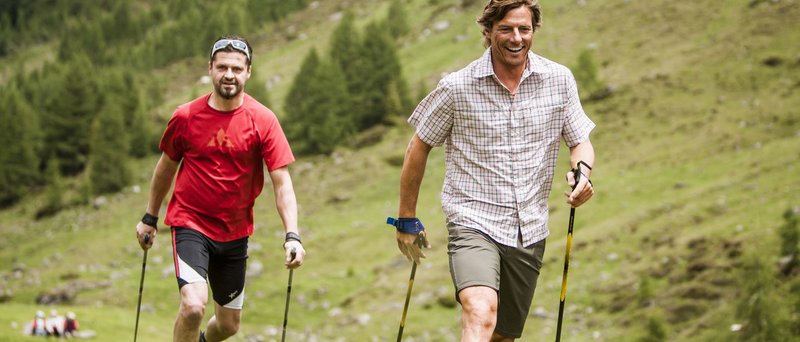 Nordic walking is the ideal social sport. The motto is "walk and talk"! Nordic walking is about vitality, relaxation and becoming one with nature; it ensures the pleasure of being active and fit at any age. Thanks to the use of poles and a correct technique, Nordic walking is a particularly gentle full-body workout which also strengthens the immune system.
The L.A.B. programme consists of a muscle-toning and body-shaping workout that especially involves the legs, stomach and buttocks. The increased blood circulation improves the skin tissues, strengthens the cardiovascular system and increases the overall fitness. Moving to the rhythm of the music makes the L.A.B. workout entertaining as well as effective.
Stretching is suitable for everyone and represents a good and easy way to keep fit and to improve personal wellbeing. Regular stretching exercises keep the muscles active and improve joint flexibility. Tensions in the body are reduced and the spine becomes more flexible; the rejuvenating effects are noticeable. At the same time, posture and blood circulation are improved, as is muscle, tendons and ligaments elasticity. Stretching also eases breathing, strengthens the connective tissue and ensures increased mobility.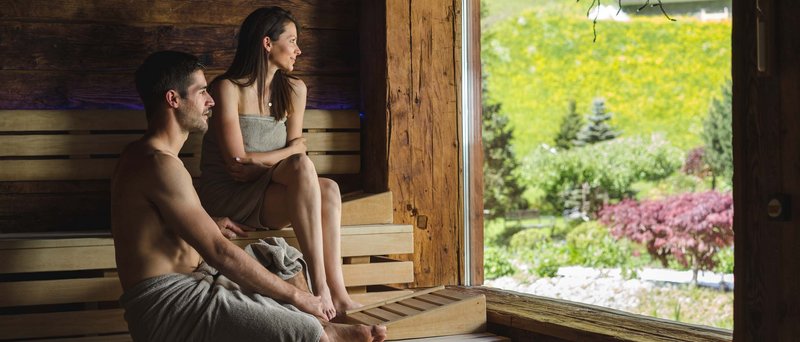 Sauna sessions consist of alternately heating up and cooling off the body two or three times. The overall positive effects include the stimulation of cell renewal, increased defence against infections, the strengthening of the heart and blood circulation, the prevention of respiratory infections, functional training for blood pressure and blood distribution adjustment, and the improvement in the blood flow to the skin and mucous membranes as well as the coronary arteries.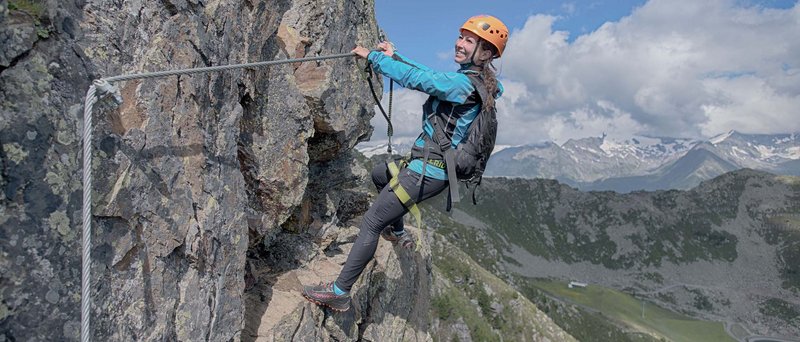 Climbing is an excellent physical activity which trains all basic motor skills such as strength, endurance, agility and coordination, whilst also improving the economy of movement. In addition, the ability to concentrate and the balance are increased and an improved movement and body sensation is developed.
Climbing is suitable for people of all ages, from children to the elderly; hence it is certainly an adequate training to increase physical and mental performance.
Archery is gaining popularity – and for good reason because archery reconciles the body with the mind. Archery allows to leave stress behind and reconnect with one's inner self. From a physical perspective, archery is especially healthy for the back muscles. Through the controlled action and reaction of the muscles, the spine is strengthened and relieved. The constant movements build up different muscle groups, some of which are usually neglected. This makes archery the perfect sport for people with desk jobs. Those suffering from health issues have the opportunity to gain positive body experiences and to enjoy a sense of achievement. In this respect, archery also promotes self-confidence and concentration skills.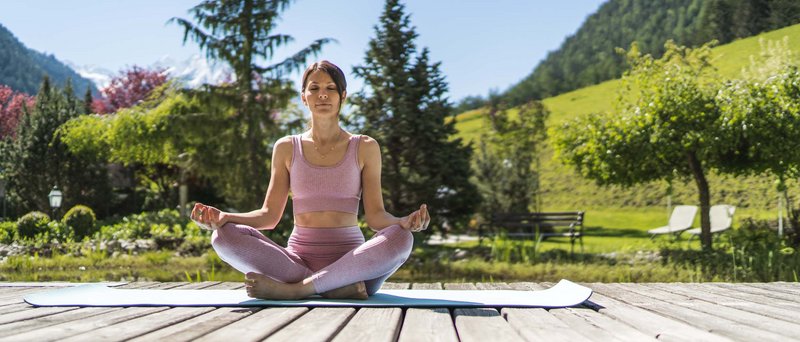 Yoga is a philosophical doctrine from India which includes a series of exercises for the mind and the body. They promote stress abatement, balance improvement and ultimately the achievement of inner peace. Yoga improves body coordination and muscle elasticity, increasing strength and endurance, enhancing the sense of balance, mobility and physical well-being. The natural shape and flexibility of the spine is restored and concentration and performance can be increased. Further benefits are the stabilisation of the autonomic nervous system, the improvement of respiration and blood circulation, as well as the reactivation of the immune system with consequent relief of disease symptoms. Yoga promotes natural body functions and processes, regulating digestion, detoxifying the body and improving organ functions; it also encourages a positive attitude towards life, leading to inner harmony and increased wellbeing.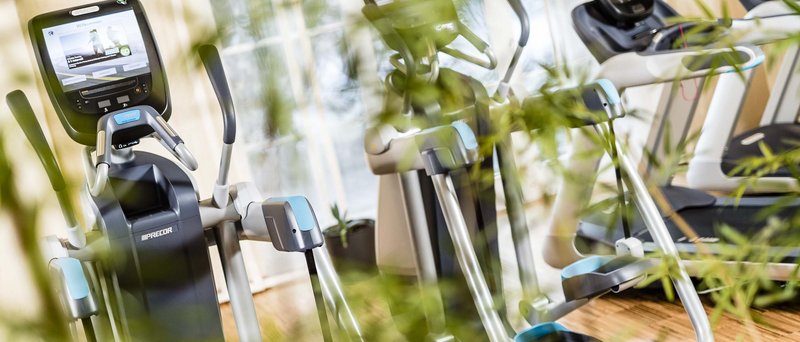 Fitness training offers a wide array of benefits. On the one hand, it improves health by strengthening the muscles and increasing stamina; on the other hand it helps to lose excess weight. Fitness training helps to feel comfortable again in one's own body. Many people are overweight and wish to get back in shape – fitness training is a very effective method to achieve that and improve one's physical appearance. Targeted endurance and strength training allows for greater efficiency in everyday life. Endurance training enhances the immune system, accelerates regeneration processes, improves overall performance, increases energy consumption thus reducing body fat and weight, abates stress, acts as an antidepressant, increases concentration skills, improves body awareness and self-confidence. Strength training improves strength, bone density, muscle endurance and performance. In addition, strength training can support mental balance, protect against obesity and muscle loss, prevent age-related metabolic slowdown and reduce blood pressure and cholesterol levels.
Pilates is a systematic, full-body workout that strengthens the muscles, especially the pelvic, abdominal, and back muscles. Regular pilates training is beneficial to both, the mind and the body. Back pain can be alleviated or even healed. Stiff joints recover their mobility, difficult areas such as the buttocks, stomach and upper arms or legs are firmed up, posture and charisma are improved. Movements that seem very difficult and unattainable soon become perfectly natural. Pilates creates awareness of the muscles of the midsection, improving spine mobility and flexibility as well as posture. It strikes a balance between muscle strength and flexibility, thus reducing the risk of injury. Balance and coordination are also enhanced, bone density is preserved and improved. Lung function and efficiency is increased through better blood circulation. Pilates is a gentle form of exercise, effective against a number of diseases, including scoliosis, osteoporosis, arthritis and multiple sclerosis. It is also effective against daily stress and tension, it improves the quality of life and brings harmony to body and mind.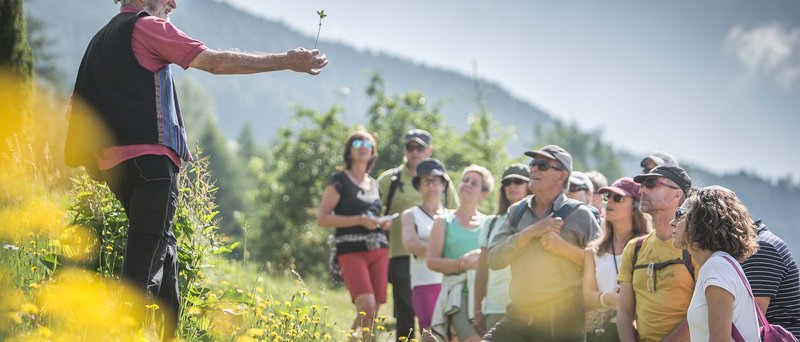 Experience the richness and variety of our nature. During the herbs hike we will be collecting wild herbs and getting to know them. You will be privy to ancient and modern knowledge and will learn about the amazing powers of herbs.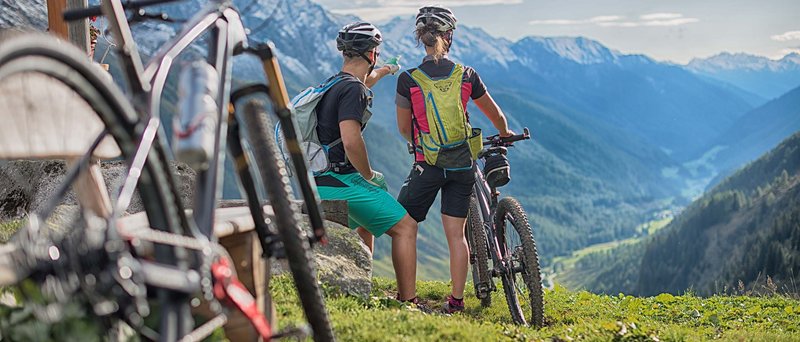 Away from all the noise and traffic, surrounded by meadows and forests, a bike trip is a good alternative at all ages. Cycling improves the overall physical condition, is gentle on the joints, strengthens leg muscles, increases stamina and overall performance and provides well-being and high spirits. Cycling also contributes to an ideal work-life balance and helps to experience nature consciously.
Back exercises strengthen all back muscles and improve spine and muscle flexibility. Strong discs provide stability and mobility while strong ligaments give the necessary support to the spine. Regular back exercises help alleviate existing back pain and represent the best possible prevention. Strong back and abdominal muscles are a guarantee of more fun, vitality and better life.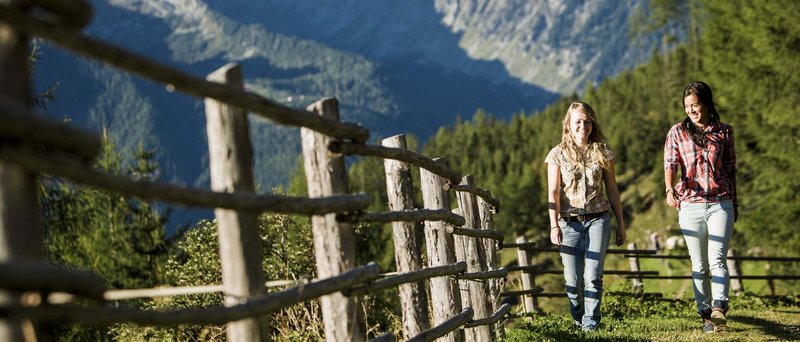 Switch off and do something good for yourself with a leisurely walk through beautiful Valle Aurina/Ahrntal. Various theme paths and experience- and educational trails take you back in time and introduce you to a whole new world. At the same time, the landscape with its traditional huts offers the perfect framework to relax and unwind.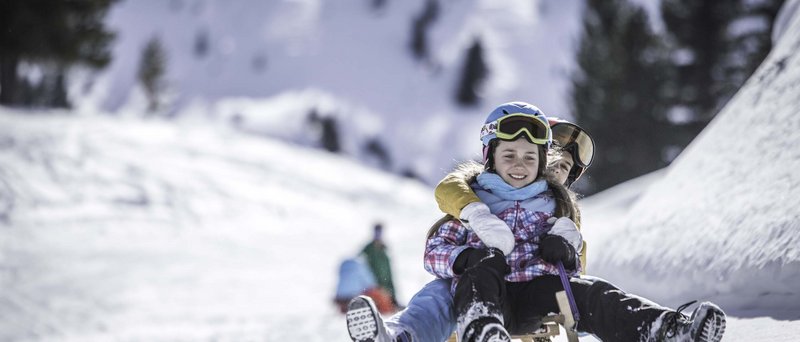 Paired with a leisurely winter hike, tobogganing is snow fun for the whole family. The crisp mountain air is good for the body, and nature provides the perfect backdrop for this outdoor activity which appeals to all, old and young alike. Tobogganing is quick to learn and makes for high spirits. Moreover, it is good workout for abdominal, back and leg muscles!
Snowshoeing through snowy landscapes is one of the most healthy winter activities one can choose. The fresh air and the snowy mountain landscapes are good for the soul as well as the body. Snowshoeing trains the muscles, stimulating and stabilising blood circulation.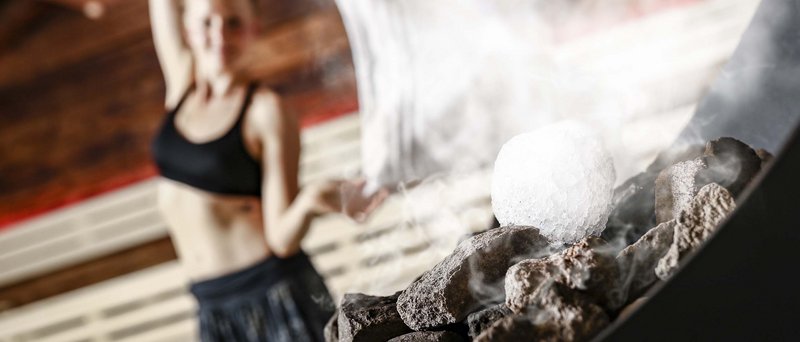 After an intense day of outdoor activities, a sauna is particularly beneficial, especially in winter when temperatures are low. Several times a day, a variety of Saunaaufgüsse are offered in our sauna area – delicate scents and soothing fragrances stimulate the sense of smell and improve the general well-being.