Shopping in South Tyrol - Italy: satisfy your spending spree!
Discover the towns of South Tyrol - Italy!
Shopping in Italy is a pleasurable alternative when you wish to spend a quiet day and get a closer look to the shops in the nearby towns of Brunico/Bruneck or Merano/Meran and environs. Strolling through the streets of Luttach, you will be walking past an artistic carving workshop brimming with skillfully crafted pieces of art. If you are looking for top-quality wandering footwear, Abfalterer is the place to visit whereas the wine shop is a goldmine of fine, local wines that make for a perfect souvenir to bring home.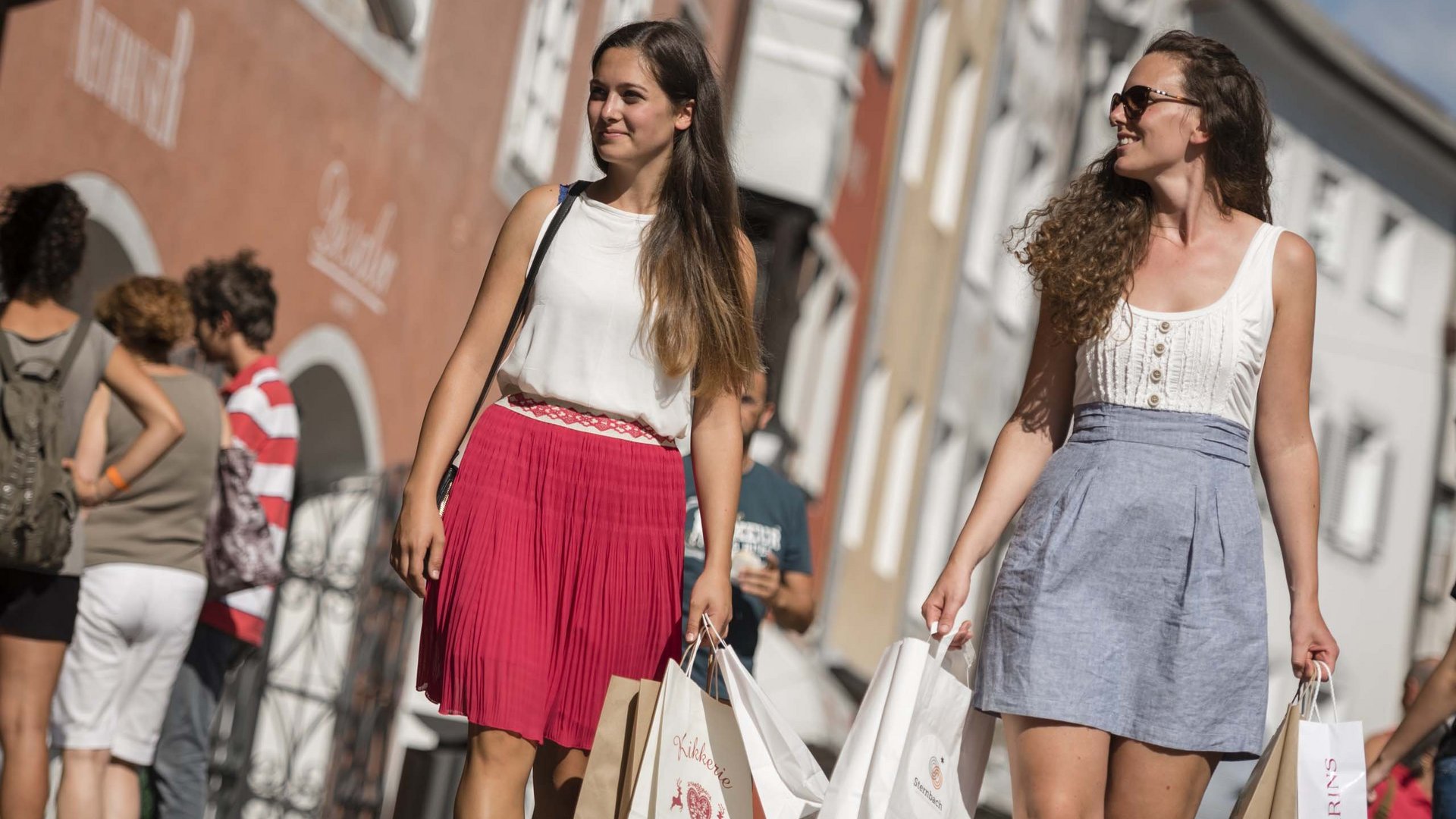 Also the nearby town of Campo Tures/Sand in Taufers is a good destination for a shopping-day in Italy. The palette ranges from the high-quality sports apparel at Tubris Sport to the fair trade shop, and includes the sheep wool products by Helene Brusa, the unique glassware pieces offered at GlassArt Marion and excellent leather goods at "Lederecke", as well as international brands.
A stroll in the charming old town of Brunico/Bruneck is a fun-filled discovery journey through shops of all sorts, and so is a trip to the other main towns of South Tyrol: Bressanone/Brixen, Vipiteno/Sterzing, Bolzano/Bozen and Merano/Meran offer several shopping highlights. We will not reveal more, as discovery is half the fun … find out yourself what treasures are hiding behind the colourful shop windows, enriching your Wellnessurlaub in Südtirol with an exciting shopping trip!