Fitness on holiday in the Dolomites: our active programme
Stay fit during your holiday in Italy
Why give up your fitness training while on holiday in the Dolomites? Our wellness hotel in Italy offers you 300 m² of light-flooded, state-of-the-art fitness area, where you can train while admiring the staggering natural landscapes of South Tyrol and a view to our natural bathing pond.
The Asian flair of our fitness area makes it even easier and more pleasurable to devote some hours to your fitness while on holiday in the legendary Dolomites. The centre is fitted with state-of-the-art fitness & cardio Tecnogym equipment, including two treadmills, one stepper, three bikes and ten different pieces of fitness equipment. To lighten your fitness efforts during your holiday in the Dolomites, the atmosphere is enlivened by the sweet sounds of the brook and soothing ambient music.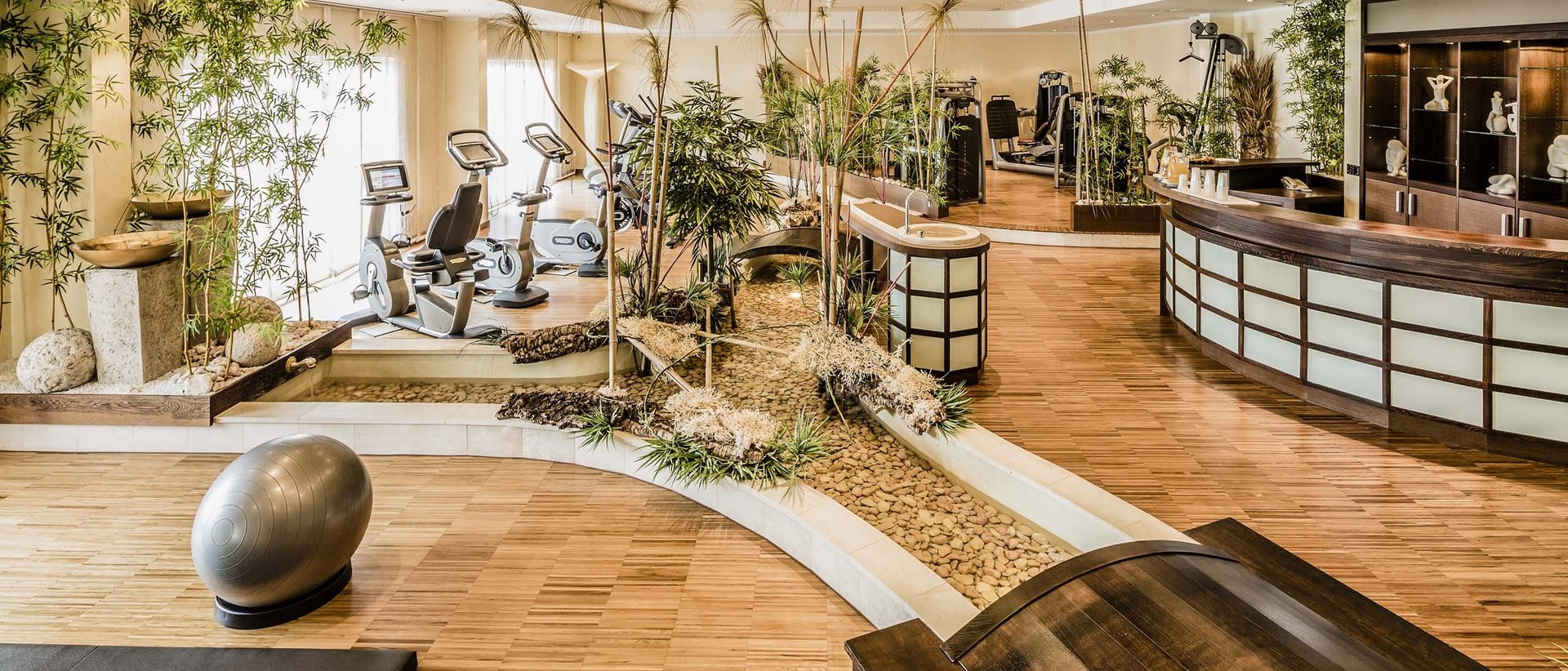 New!
Latest-generation Precor cardio equipment: 3 new indoor bikes, 2 new steppers (ATMs) and 2 new treadmills
We also offer weekly introduction courses and supervised training services, as well as joint-gentle, muscle-building exercises that are ideally combined with cardiovascular workouts.
To ensure you a fitness-packed holiday in the Dolomites and an extra kick of health for your body and mind, we offer:
Assisted training
Yoga & Pilates
L.A.B. training
Water aerobics
And much more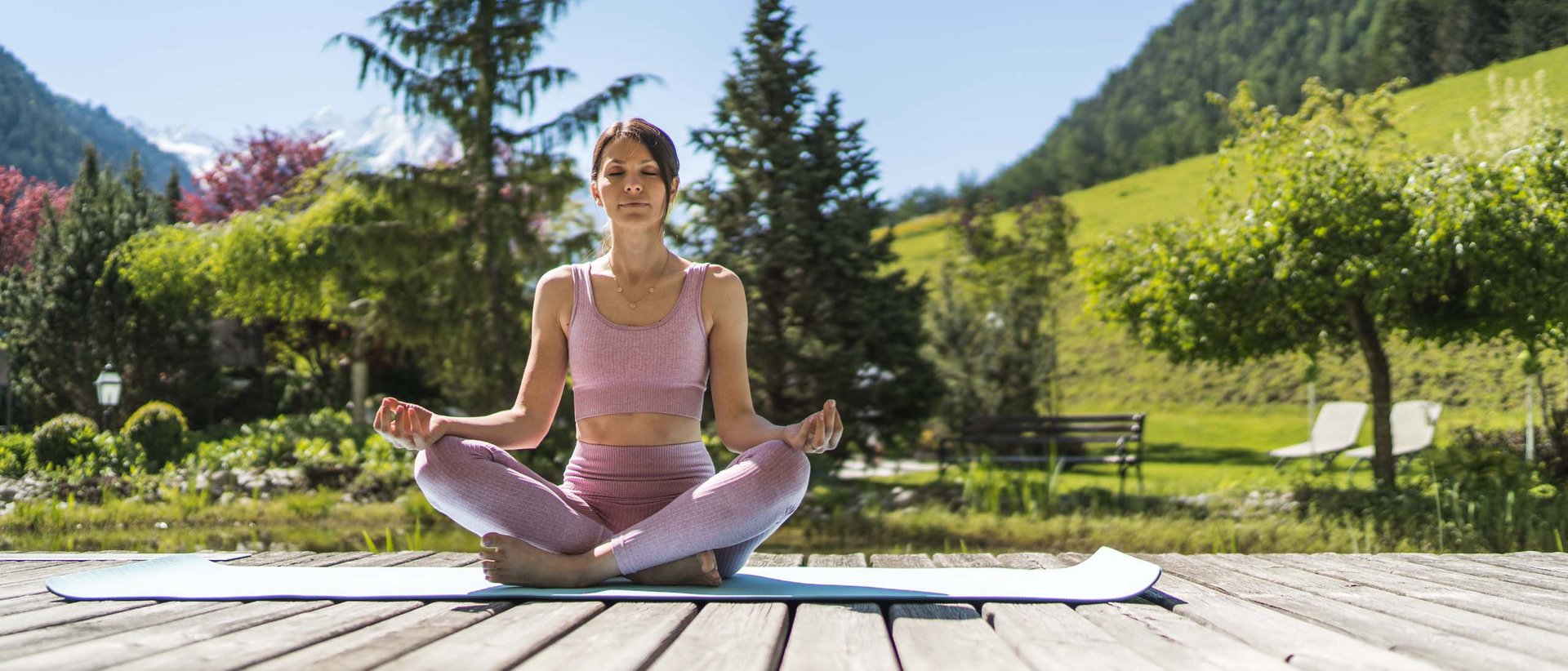 Fun and adventure with our enthusiastic entertainers
Hiking, biking, climbing, sledding… no room for boredom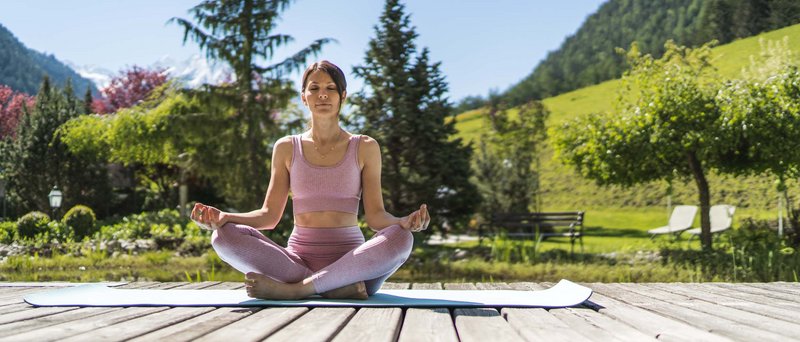 Fun and adventure with our enthusiastic entertainers
Our competent guides will make sure your holiday in South Tyrol/Italy is an unforgettable one. Claudia Sieder and Heinrich "Heini" Marcher, the resident guides of Alpine Luxury Spa Resort Schwarzenstein, put their enthusiasm at your service and take good care of you and your sports activities. Both are experts in their respective fields and provide competent advice, spur you on towards your goals, and guide you through unique outdoor experiences and sports highlights, helping you collect schöne Urlaubserinnerungen.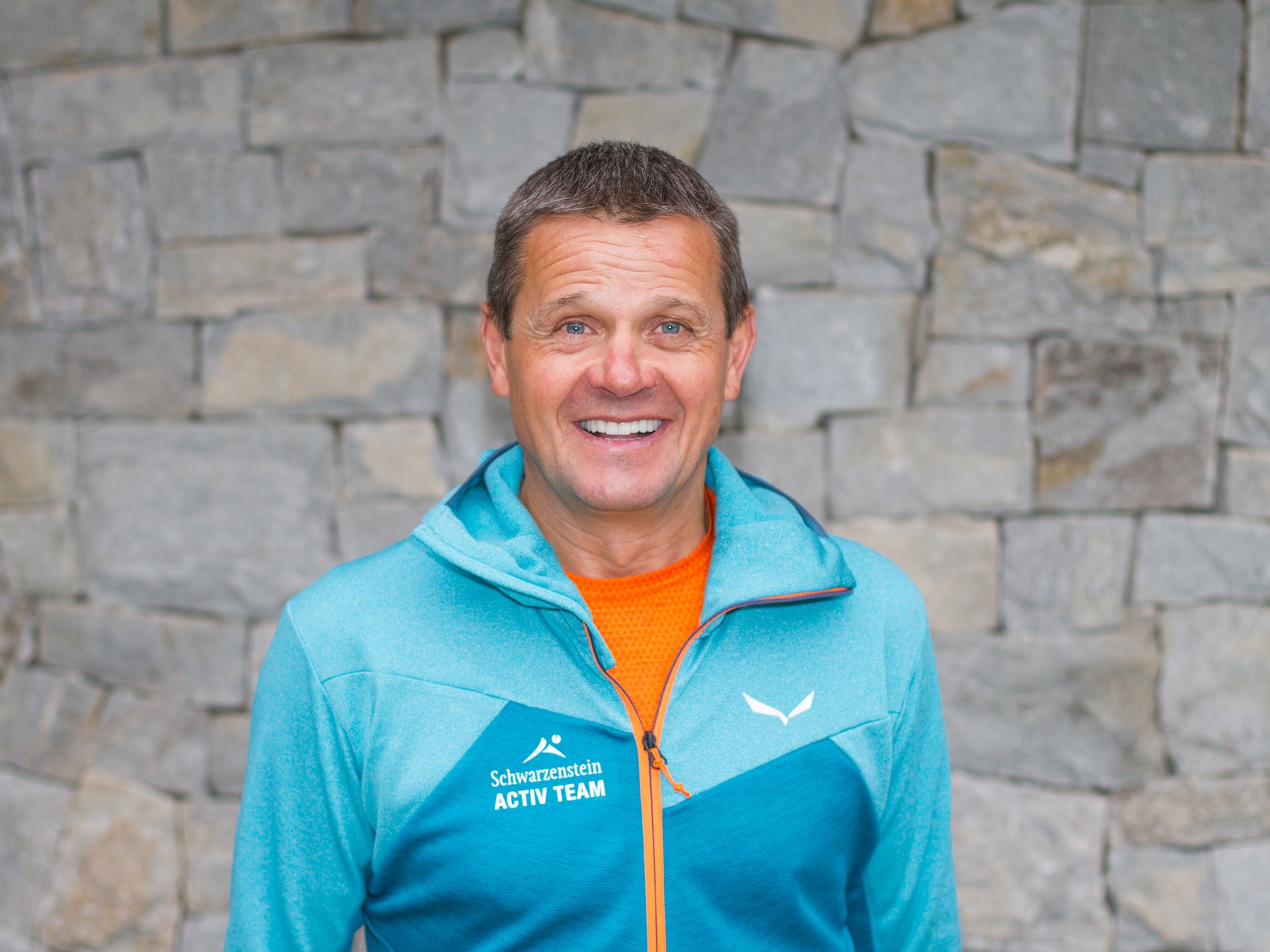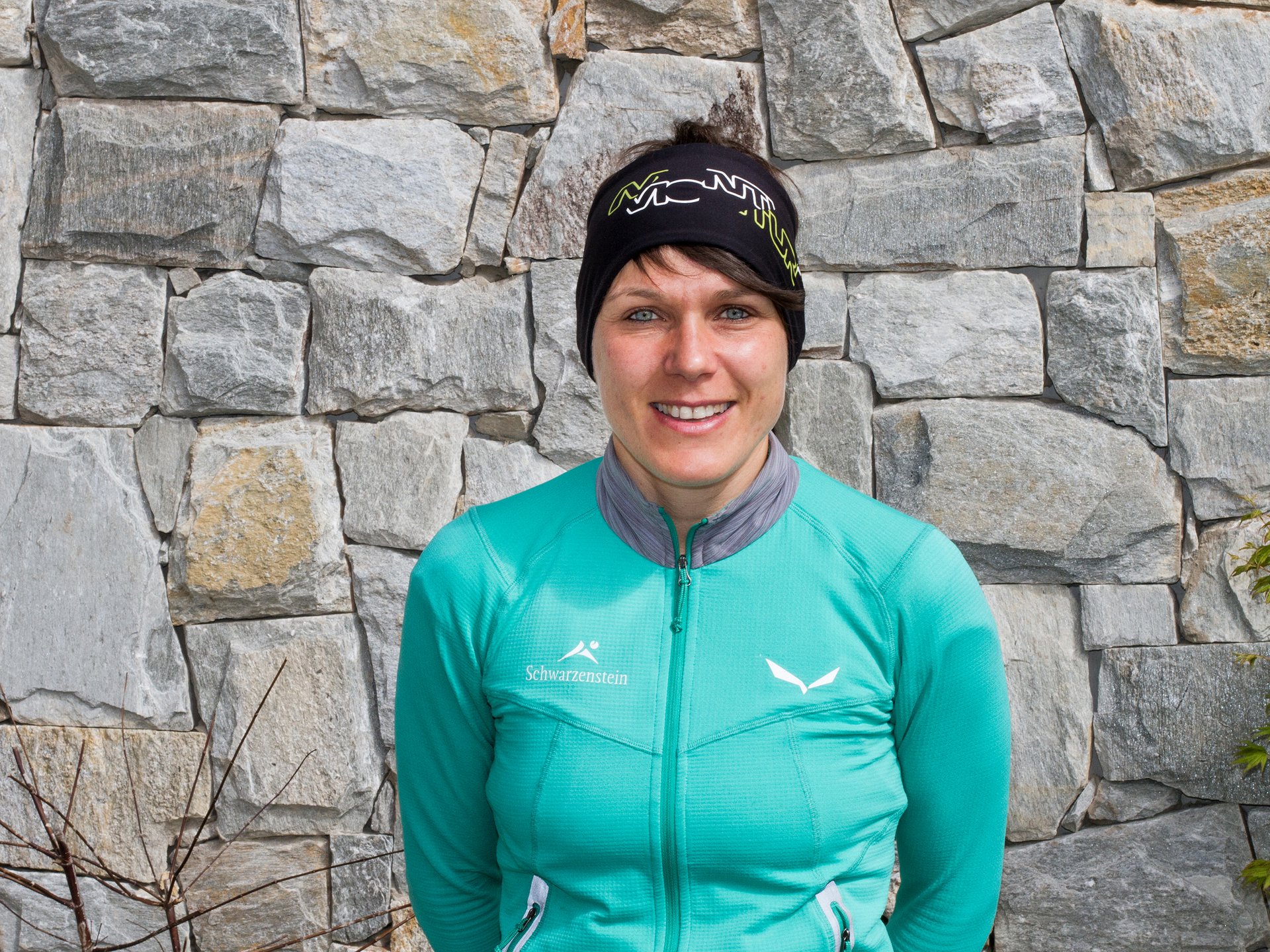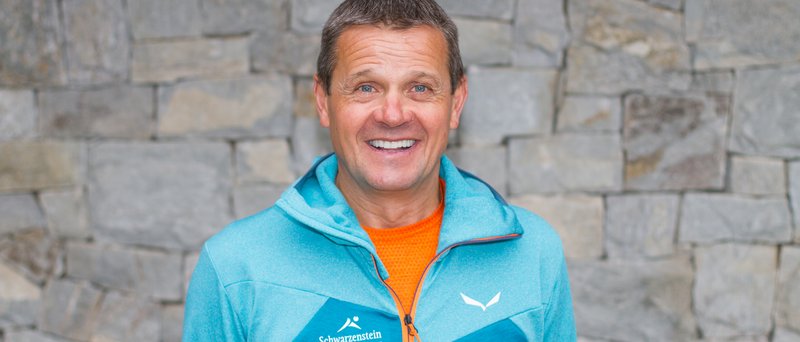 Heini, as we lovingly call him, will be your point of reference for archery, mountaineering, moderate hiking tours, and climbing courses. He grew up in the mountains and, as a mountain rescuer and tour manager of the local Alpine club, he knows them inside out. He is an all-round athlete and he loves being outdoors, in the wild. He has already climbed imposing peaks such as Mont Blanc, the Ortler, and the Tre Cime di Lavaredo (Three peaks of Lavaredo) and he is a most welcome guest in all mountain huts.
When it comes to fitness training and biking, Claudia is a woman for all seasons. As a member of the Italian mountain bike team, and as a 5-time national Junior and Under 23 champion, she knows all about cycling. She is a fitness- and aerobics trainer, masseuse, MTB guide and much more. Her open, warm nature makes her a charming, popular guide and an appreciated yoga, Pilates, and L.A.B. trainer.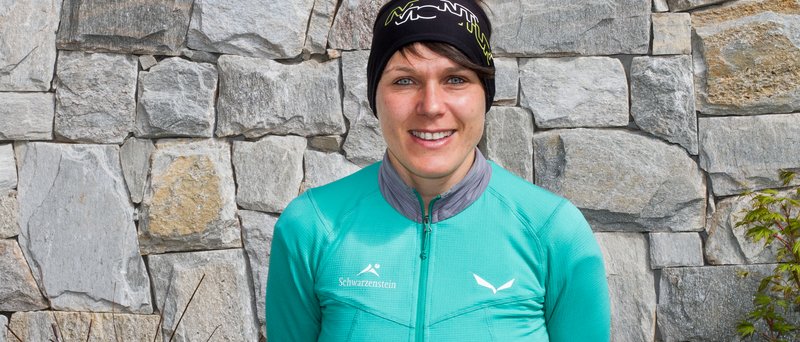 Her home are the mountains, the highest ones and even some of the lower. Christine trains a lot outdoor, in the wild nature, for her passion: the mountain runs. Thogether with Claudia, they are a good team pushing each other all the time. In addition, Christine is a trainer for nordic walking, pilates, aqcua fitness and whole-body-movement. Her secret love is the sauna - she is also graduate sauna master.
"Exercise is life, life is exercise". With years of experience as a hockey player under his belt, Paul has made sports an important part of his life. Working as a tour guide gave him the chance to visit many different countries, getting in touch with many different cultures and people from all walks of life. However, such experiences never blinded him to the beauty of his own land, with its unique mountains and landscapes.
Paul loves life and working with people, and has a real passion for sauna. To him, working where other people go on holiday is a privilege.
All year
Summer
Winter
Water aerobics
Pilates
Yoga
Horse carriage rides
Bike tours
Hiking tours
Nordic walking
Archery
Climbing
Soft stretching
Tobogganing
Ice stock sport
Snowshoeing
Discover the Dolomites in Italy: with our hotel shuttle it's easier!
Free shuttle service for our guests
Thanks to our own hotel shuttle, the Dolomites and the Zillertal Alps as well as the ski slopes of Speikboden and Plan de Corones/Kronplatz lie as good as on your doorstep. Here at the wellness & spa hotel Schwarzenstein we are happy to help you enjoy your holidays at their best, for example providing an all-year round free shuttle service. Our customers' satisfaction is our utmost priority!
In the summer months our hotel shuttle brings you to the Dolomites' most charming hiking, climbing, and biking tours as part of our weekly activity programme, and take you back to our hotel in the afternoon. In winter the ski areas of Speikboden and Plan de Corones/Kronplatz, with their perfectly groomed slopes, are comfortably reached thanks to our hotel ski shuttle. Once you are back, you can enjoy some much deserved relaxation in our vast spa area and surrender to the culinary temptations prepared by our cooks.
Take advantage of our hotel shuttle to explore the Dolomites and the Zillertal Alps, to make the most of your active holiday in South Tyrol!